Server Solutions
Server Solutions
We have all your business' server hosting needs
Join the 5,000 businesses
that trust Web24 everyday

Web24 have the right Server Solutions to cater for your business' needs! We offer a number Cloud VPS packages and Dedicated Server plans for your budget and infrastructure needs. If you have any questions or need a tailored quote speak to one of our specialists on 1300 493 224







Linux Virtual Machines
From $11 per month
Premium Linux Virtual Machines with SSD storage.
Range of distributions including CentOS, Ubuntu & Debian.
Scalable plans up to 128GB of RAM.

Windows Virtual Machines
From $72 per month
Premium Windows Virtual Machines with SSD storage.
Latest Windows Server releases including 2019.
Scalable plans up to 128GB of RAM.

Dedicated Servers
From $99 per month
Australia's best valued Dedicated Servers.
High Performance & Daily Backups with all plans.
Premium DellEMC hardware deployed for supreme dependability and performance.
What's the difference between VPS Hosting and Dedicated Servers?
A VPS is deployed onto a shared infrastructure platform, in which multiple VPS system reside. A Dedicated Server is deployed as a single-tenant infrastructure platform, which is completely isolated and dedicated to a single subscriber.
The VPS platform is divided up between a number of VPS systems, which incurs resource contention. It's like an apartment building with shared elevators. Even though you have your own dedicated apartment, your elevator trip will be delayed due to the elevator stopping for other apartment owners.
As a VPS uses virtualisation technologies, they can be deployed with lower resources and therefore will have a lower price point. As Dedicated Servers utilise dedicated infrastructure, they come with higher resources and therefore will have a higher price point.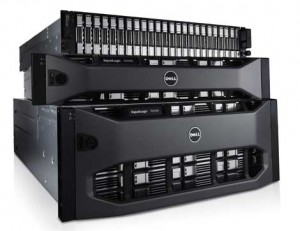 Considering AWS Cloud?
Contact our cloud division, Anchor Systems.
Part of Hostopia Australia, Anchor is an experienced and local AWS solutions provider. Anchor can help your business plan, design, build and run cloud services – supported by an AWS-certified 24×7 team. Anchor removes the need for in-house engineers and system administrators and is your first step towards being cloud-enabled.