About Us
About Web24
Experience the Next Generation Hosting
Join the 5,000 businesses
that trust Web24 everyday

Web24 is part of j2 Australia Hosting Pty. Ltd. [ j2 Global, Inc. (NASDAQ: JCOM)]. We are the Cloud experts in Australia providing cloud hosting solutions and other services to suit your business needs.
Web24 commenced operations as a diverse, wide-reaching web hosting company from Melbourne's South-Eastern suburbs, hosting its primary services from a world-class datacentre in Noble Park. Web24 has continued to grow and flourish into servicing the IaaS needs of Australian and International companies from small and medium businesses to enterprise corporations with diversified solutions. As the increased awareness of disaster recovery, high-speed transactional computing, and the advent of cloud computing arose, Web24 expanded its operation to multiple datacenters. We offer Microsoft,VMware, Idera, cPanel and Parallels software solutions hosted on our state-of-the-art infrastructure from Intel, Cisco, Supermicro and many others, and all of this complemented with Australia's best and brightest hosting, networking and solutions talent.
As Australia's Cloud Experts, we are committed to delivering the Cloud the way you need it: here and now!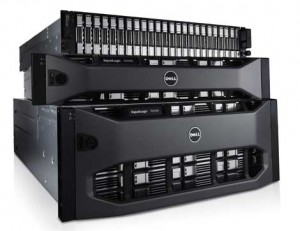 Web24 parent company j2 Australia Hosting Pvt. Ltd. [j2 Global, Inc. (NASDAQ: JCOM)], is a leading provider of cloud services.
j2 Global, Inc. provides Internet services through two divisions: Business Cloud Services and Digital Media. The Business Cloud Services Division offers web hosting, Internet fax, virtual phone, hosted email, email marketing, online backup, unified communications and CRM solutions.
It markets its services principally under the brand names Web24, eFax®, eVoice®,FuseMail®, Campaigner®, KeepItSafe®, Livedrive® and Onebox®, and operates a messaging network spanning 49 countries on six continents. The Digital Media Division offers technology, gaming and lifestyle content through its digital properties, which include PCMag.com, IGN.com, AskMen.com, Toolbox.com and others. The Digital Media Division also operates NetShelter® Powered by BuyerBase®, an advanced digital ad targeting platform, and Ziff Davis B2B, a leading provider of research to enterprise buyers and leads to IT vendors. For more information about j2, please visit www.j2global.com.