cPanel Hosting
cPanel Hosting
Experience the Next Generation Cloud Hosting
Join the 5,000 businesses
that trust Web24 everyday

Whether you're just getting started with your first website or are an IT Professional, you will appreciate the speed and features we offer with our Business  Web Hosting plans. Hosted on our Award Winning, Mission Critical Cloud Hosting Environment build on VMware.
Manage all aspects of your Web Hosting from one easy to use cPanel Web Hosting Control Panel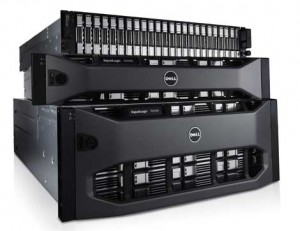 cPanel Business Hosting Pricing
cPanel Hosting Features Highlights

Create email accounts, forwarders, and autoresponders as well as account and user-level filtering to manage email. Fight spam with BoxTrapper, Apache SpamAssassin, and email authentication. Then, use mailing lists to broadcast your message.

Configure password-protected directories, IP address denials, SSL/TLS, and GnuPG key settings to restrict access. Protect your site with HotLink Protection, Leech Protect, and ModSecurity.

Set up subdomains, addon domains, parked domains, and redirects to point visitors in the right direction. Identify your site with Simple DNS Zone Editor and Advanced DNS Zone Editor.

Take advantage of third-party software for blogs, bulletin boards, guest books, eCommerce, and more to build a robust, dynamic site

Edit and back up files and folders while monitoring your website's disk space usage.

Store large amounts of data and limit access using MySQL and PostgreSQL databases.

Know your audience and track your website's performance using AWStats.

cPanel's built in Backup facility allows you to manually back up and download your data.
Frequently Asked Questions
1.What is cPanel Web Hosting?
cPanel is an industry standard, web hosting control panel that provides a graphical interface designed to simplify the process of hosting a website. With cPanel you are able to accomplish your tasks faster and even non-professionals can easily get started.
Our cPanel web hosting plans offers a rich set of features including the ability to:
Create email accounts
Upload and manage website files
View visitor statistics
Manage your DNS records
Secure and protect files and folders
Manage databases
AUSWEB also provides a special service called Installatron which is available on all of our cPanel web hosting plans. Installatron allows you to install popular applications such as WordPress, Drupal, Magento and much more. It's as simple as clicking a mouse button!
2. What is business web hosting?
When you build a website and want other people to see it, you will need to publish it with a web hosting provider. Web hosting services work by storing your files in high powered servers connected to a very fast network.
When someone types in your website address, the Internet connects to the web server holding your files and then transfers your website information back to their computer. From there they can browse and view the pages of your website.
Whether you're a new business owner looking for a company to host your first website, or an established business, our cPanel web hosting plans will provide you with a stable and powerful platform to host your web site at a very affordable price.
3. How do I start hosting my business website?
We have a range of cPanel web hosting packages to fit a variety of needs, with each plan providing an additional amount of storage, email accounts and bandwidth as required.
You can order any of our Business web hosting plans online or if you have an existing web site that you would like to migrate to a faster and more secure web server, then our sales team would be happy to discuss your specific requirements on 1300 493 224.
If you are planning on establishing an online store, blog or forum then you will want to look to using either the cPanel Starter plan with 60GB of monthly bandwidth or the Enhanced Plan with 80GB. Both of these plans are designed to provide sufficient bandwidth for the busiest of web sites.
Shared Web Hosting is the quickest way to get your dreams and ideas online. All our Web Hosting Solutions are based on our Mission Critical Cloud Cluster based on VMware, Enterprise Dell Blade Servers and Equallogic SAN Storage.