Windows Virtual Machines
Windows Virtual Machines – Affordability, Security & Reliability all in one powerful machine.
Premium Windows VPS Hosting at an Affordable Cost
Lightning fast servers starting at $72 per month
Australian based Tier 3 Data Centres with 99.9% uptime SLA
Up to 20% discount on plans when you prepay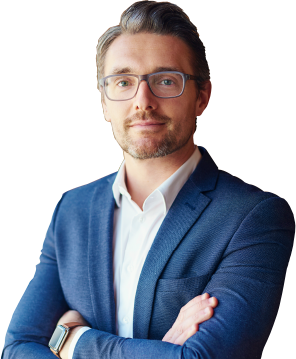 Join the 5,000 businesses
that trust Web24 everyday

Overview
Windows Business server solutions with
robust and reliable infrastructure
Australian located Tier 3 Data Centres
Certified Secure Data Centres with ISO 27001 Security Certification
Redundant Networks and Networking Infrastructure
FREE Redundant DNS Hosting with Every Hosting or Server Subscription
Environmentally Friendly Data Centre with ISO 14001 Environmental Management System Accreditation
99.9% Uptime Service Level Agreement

Optional Management Addons
Support that is Always Ready to Help

24/7 Ticket &
Email Support
Around the clock online support when you really need it. Just add the Management add-on in the cart.

Our 24×7 VPS Experts are only one phone call away. Just add the Management add-on in the cart.

Helpful Knowledgebase
Library
Intensive Library of articles to help you with all your common issues.

Advanced Security Components
Security that You Can Rely On

Certified Secure Data Centres with
ISO 27001 Security Certification

DDoS Attack Protection
Network Wide

Secure Australian network
monitored 24/7 by Web24

Redundant & Highly Available
Firewalls Systems for Each
Network Segment
(with Stateful Failover!)

High Performance & Robust Platform
Performance You Can Trust with Your Business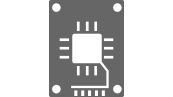 100% SSD Storage
for Higher
Performance IOPS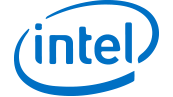 Intel Xeon
E5-2630 v2
Series Processors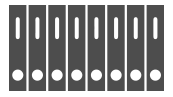 High Performance Storage
Fully Redundant
via 8 Drives in RAID 10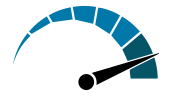 200Mbps
Network Connection
for Each VM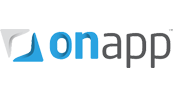 KVM OnApp
Virtualisation
on all Servers
Software Deployment Options
Large range of Windows Server release options to cater for any business need or application

Get the latest Windows Server release
No additional cost

Recent generation release of Windows Server
No additional cost

Widely deployed and popular Windows Server release
No additional cost

Microsoft SQL
Server 2019
Your own Microsoft SQL Server instance hosted on a Windows VM
From $35 per month
Add-Ons
Let us do the heavy lifting by adding
Management Services to your VPS Solution
Management Service Options

Server Monitoring & Alerting
Around the clock monitoring of your server. Multiple monitoring levels available. Proactive email alerting.
View details and levels here.
 From $15 per month

24×7 Support and
Server Management
Receive around the clock technical support and server management assistance. Recommended for most business servers.
From $75 per month

Software Firewall
Service
Through our Server Management add-on, request software firewall rules to be applied to your Windows VM.
Part of the Management addon.

Daily Server Backups
with R1Soft
Get your server backed up daily and retained for 14 days. Just incase you need to restore the entire server or files
From $20 per month
What is a VPS (Virual Private Server)?
A Virtual Private Server (VPS) is a virtualised single tenant server solution deployed in a hosted environment as a service.
VPS systems are deployed on shared infrastructure using virtual machine or hypervisor technologies such as OnApp KVM or VMware vSphere. This shared infrastructure platform that delivers the VPS is also known as a 'Cloud' or 'Public Cloud'.
A VPS is allocated dedicated resources including compute, memory and storage, which can be scaled upward as needed.
A VPS is deployed with its own unique operating system in which super-user (EG: root / administrator) level access is provided to the subscriber. This allows the subscriber to configure any aspect of the operating system or install any compatible applications.
What is the difference between a VPS and a Dedicated Server?
A VPS is deployed onto a shared infrastructure platform, in which multiple VPS system reside. A Dedicated Server is deployed as a single tenant infrastructure platform, which is completely isolated and dedicated to a single subscriber.
The VPS platform is divided up between a number of VPS systems, which incurs resource contention. It's like an apartment building with shared elevators. Even though you have your own dedicated apartment your elevator trip will be delayed due to the elevator stopping for other apartment owners.
As a VPS uses virtualisation technologies, they can be deployed with lower resources and therefore will have a lower price point. As Dedicated Servers utilise dedicated infrastructure they come with higher resources and therefore will have a higher price point.
Can I upgrade my VPS at any time?
Yes, you can upgrade your VPS at any time, as per the following options:
• Upgrade to a Higher VPS Plan at Any Time
• Upgrade to a Management Plan at Any Time
• Upgrade to a Dedicated Server Solution via Web24's VM Migration Service (service fees apply)
Contact our sales team to organise your upgrade
Does Web24 Backup my Virtual Machine?
We offer optional Backup Services for each VPS service, with Daily Server Backups from $10 per month. As always you can perform or implement your own backup arrangements. If you need a VPS with the Web24 Management Pack, select this option in the cart and gain access to our 24×7 support team and server management assistance.