Web Hosting
Web Hosting
The perfect way to start your business' online goals
Join the 5,000 businesses
that trust Web24 everyday

Plesk & cPanel Web Hosting
These days, having an online presence is crucial to your business success. Luckily, Web24 has a hosting solution for your website and email needs, housed on our reliable and robust networks all here in Australia.
Web24 offers both Plesk or cPanel website hosting, so you can choose the platform that is right for your needs.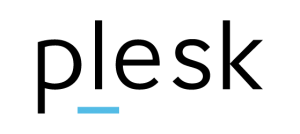 Plesk & cPanel Reseller Hosting
The fully featured Reseller Hosting plan allows you to host and manage all your websites under one large master account.
Each account you add under your reseller plan includes a unique username, separate control panel, MySQL databases, email accounts and much more!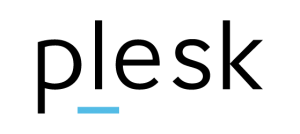 What Is Web hosting
Two things are crucial when setting up a website: a website domain name and website hosting. Most of the time, you can purchase a package deal, containing both elements, however if you are new to the whole website thing, it can be difficult to differentiate between the two. However, they are two completely different things, so keep reading to find out the difference.
What is a domain?
Your domain is the URL or website address that people type in to access your website. E.g. Web 24's URL for Australia is www.Web24.com.au and you domain will represent the business, or reason your website exists. Australian business websites usually have a .com.au and personal sites can have a range of different options from .com, .net.au, .org.au, .tv and more. There are hundreds of different variations and you can choose one that suits your personal preference, your budget or the website location or type. Each different type costs a different amount, and .com.au sites require an Australian Business Number to register. Depending on where or who you register your domain through, it can cost as little as 99 cents to purchase.
What is website hosting?
Once you have a website domain registered and paid for, the next thing you need is website hosting. This is basically a place on the internet where you store all the files associated with your website. Websites are hosted on computers called servers. How does this work? If you are familiar with Drop Box or Apple's iCloud, these cloud-based storage locations allow you to store photos and documents in a virtual space. This is very similar to how web hosting works. The only difference is that anyone with your website URL can access the information, just the same as when you access the link address to your Dropbox or iCloud account.
There are many different types of web hosting available, and depending on the functionality of your website, you can choose an option that best suits your needs. Hosting prices differ also, and depend on the types of special features offered, reliability, storage capacity, and more. The costs are usually paid on a yearly basis.
What's the difference?
Domain names and registration go together, but without each other, they are virtually useless. If you have a domain with no hosting, no one can see the data on your website. If you have hosting but no domain, no one can see the files because they can't get there to view it. It's kind of like a vacant plot of land with no street address. So, to make a website function, you need to have both website hosting and a website domain.
The two go together and alone they're not much use – like an address with an empty plot or a house with no address. The same goes for domains and hosting – one is a pointer for web browsers while the other stores all your important data – so to have a functioning website it's vital that you get both organised.
What else is involved with website hosting?
Email: Many hosting providers offer email account features with your hosting plans or as an added extra in the hosting plan. This option allows you to have an email address (or multiple email addresses for your domain. E.g. [email protected]
Compatibility and Support: If you happen to build your website on a WordPress platform (currently over 25% of all websites are WordPress sites) your web hosting should be compatible. The same applies with websites that have been created through Joomla (a content management system or CMS), Drupal (CMS), Magento (PHP style CMS) and Ecommerce sites like Weebly, Shopify, Squarespace and more. It's also important that your hosting is compatible with different operating systems like Apple iOS and Mac, Windows, Linux, and Android.
What are the different types of web hosting?
Web hosting is considered a very broad term, however, there is a lot of options that fit under this umbrella term depending on your budget, needs and requirements. It can be quite confusing at times when it comes to web hosting, but there are a few major types of website hosting that will be most beneficial.
While they are all a storage place for the data on your website, the biggest differences lie in the reliability, their storage capacity, your technical knowledge requirements, how much control you require and the server speed.  The main types of web hosting are:
Shared Web hosting: Entry level standard hosting, shared with other websites.
Virtual Private Server (VPS): Allows for better control of your data, but without the price tag of a dedicated server.
Dedicated Server Web hosting: Large amount of data control, without other websites on your server.
Cloud Web hosting: Hosting option that runs off a cloud network.
Managed Website Hosting: Where you hire a company to manage your hosting in data centres, along with hardware and software, technical support and maintenance of computer systems. These types of website hosting systems are often used with VMware Workstation.
What is a web hosting control panel?
With all this information now running around in your head, the question of how to manage it all has more than likely been raised. You can access what is called a hosting control panel, otherwise known as a cPanel. cPanel is a simple control panel supplied by your hosting providers to allow you as a website owner to manage your websites from a single interface. If this all still sounds a bit confusing, feel free to contact someone from our team now to help you out.
How do I transfer web hosting?
If you want to know how to transfer your web hosting, we have a simple guide here, however if you would like to speak to one of our highly trained professional technicians, contact us today.
It doesn't matter what type of web hosting you need, we can help. Just contact one of our staff to help work out the best web domain and web hosting solution.