SMF Theme Installation and Management
This tutorial will show you various aspects of SMF theme installation and management
You can easily change the appearance of your SMF forum using the Theme Manager in the Admin area of your forum. There are many themes available for download from the SMF website as well as 3rd party sites. Just do a search using your favourite search engine to find a theme that suits your needs.
First we need to install you new theme. After you have logged in, navigate to the Admin area. Select "Themes and Layout" from the "Configuration" section.
To install a new theme, browse for the file on your local computer and click Install. Once the theme has been installed you can select it from the drop-down list and click Save. You can also set options for allowing users to switch themes if you wish.
To see a great example of a very nice skin please just click the thumbnail to the right to see a demo site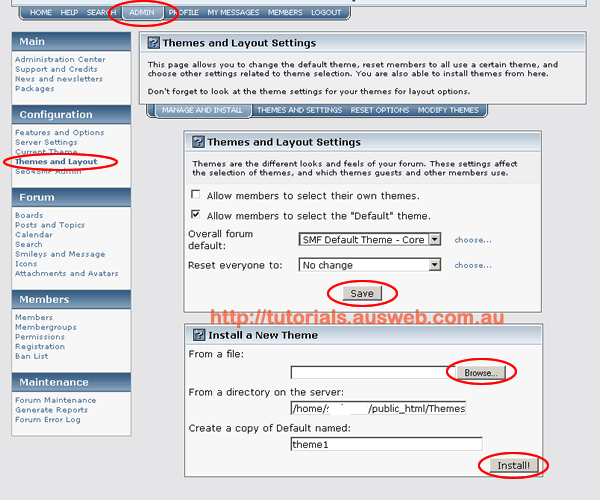 Simple Machines Forum is a widely supported and highly customizable online message forum script, perfect for building an online community.