Setup special promotions in Prestashop
This tutorial will show you how to setup special promotions in Prestashop
1) Go to the Payment tab.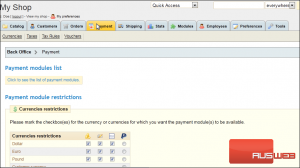 2) Click Vouchers.
3) Click Add New to create a new voucher.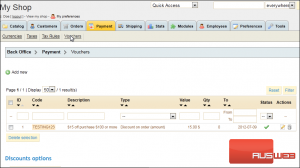 4) Type the coupon code you want to use in the box or click this icon to generate a random code.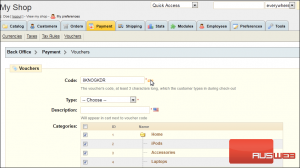 5) Select the type of voucher you want to offer: a percentage off the order, a fixed dollar amount, or free shipping.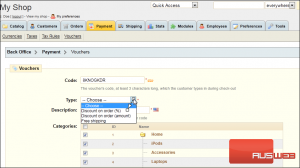 6) If you select a percentage discount, type the percentage here.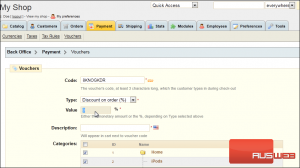 7) Type a Description that will appear in the customer's cart.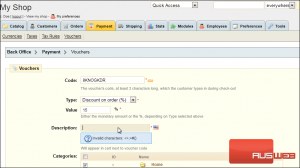 8) Next to Total Quantity, enter the total number of times this discount may be used by any customer. Leave it set to 0 for no maximum.
9) Enter the number of times a single customer can use this discount.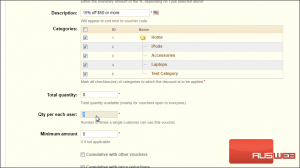 10) Type the minimum amount in dollars that must be purchased for this discount to apply.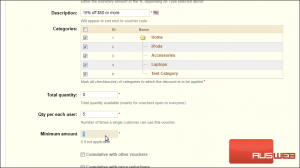 11) Click in the From and To boxes to use the pop-up calendar to set the dates this promotion should be available.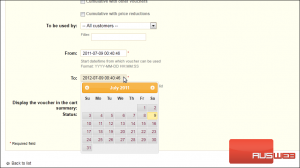 12) Choose if you want to display the voucher in the cart summary.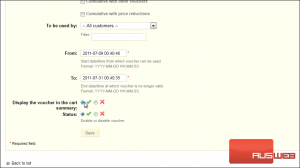 13) Click Save.
That's it! Now you know how to setup special promotions in PrestaShop.