Migrating Joomla 1.0 to Joomla 1.5
This tutorial show you the steps for migrating Joomla 1.0 to 1.5.
If you haven't viewed the first demonstration, do that before following this one:
http://ausweb.com.au/tutorials/web-applications/joomla/how-to-prepare-joomla-1-0-x-for-migration-to-joomla-1-5x/
This tutorial will show you how to use the migration file with an existing Joomla 1.5 site
WARNING – Do not use the migrator on a Joomla installation that you wish to keep. All existing data will be wiped out and replaced with that from your Joomla 1.0 migration file
Before going into the Joomla admin panel, we need the URL to the latest version of the Migration Assistant component
This can be found at the following URL:http://joomlacode.org/gf/project/pasamioprojects/frs/
1) Go there, then look down the page until you see Migration Assistant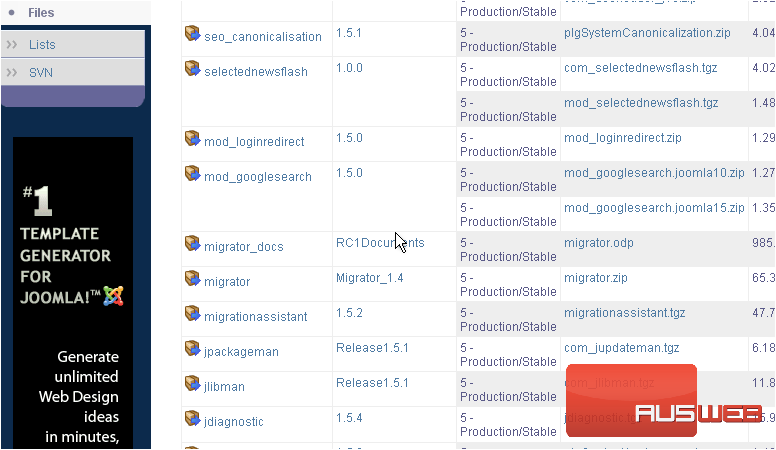 2) Right-click on the file and get its URL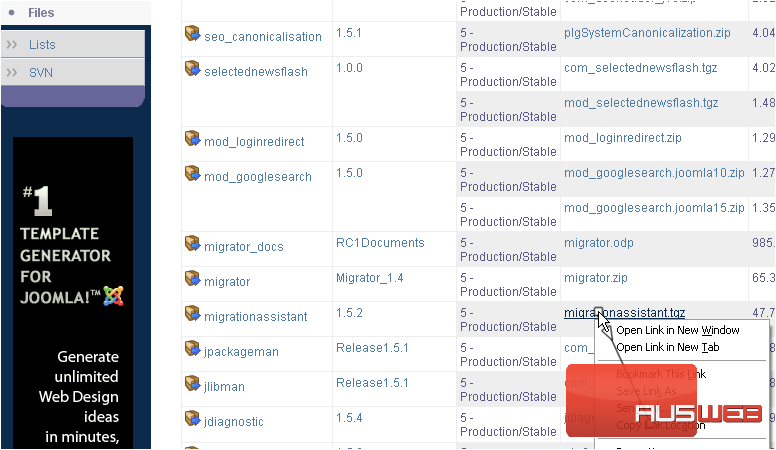 3) Now, log in to your Joomla administration panel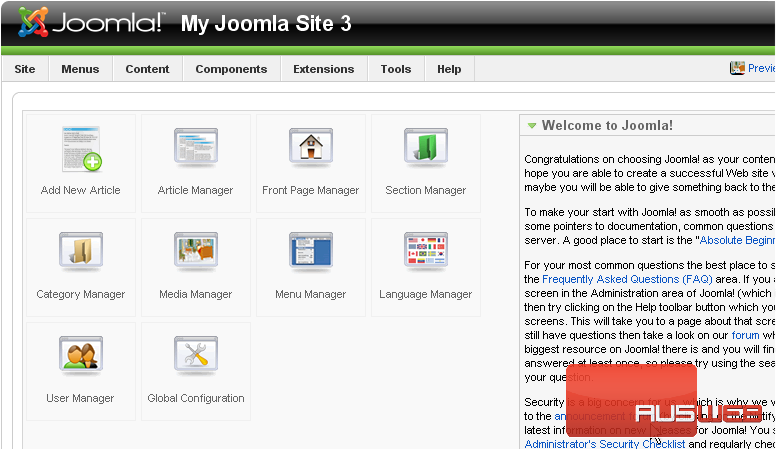 4) Click Extensions
5) Go to Install/Uninstall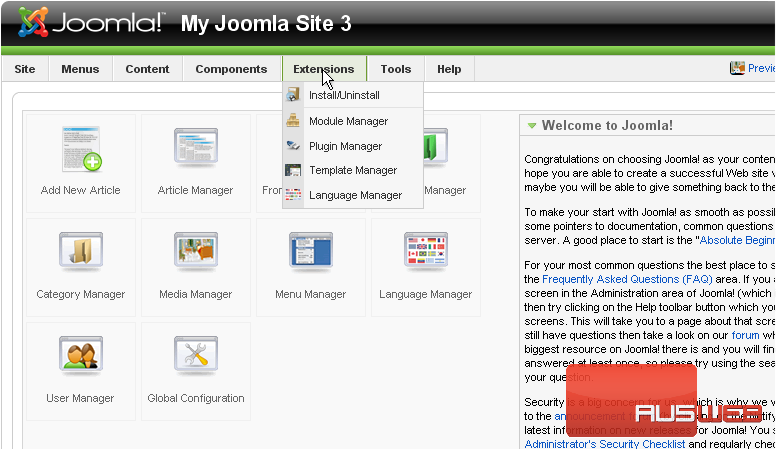 6) Clear the text box under Install from URL, then press CTRL+V to paste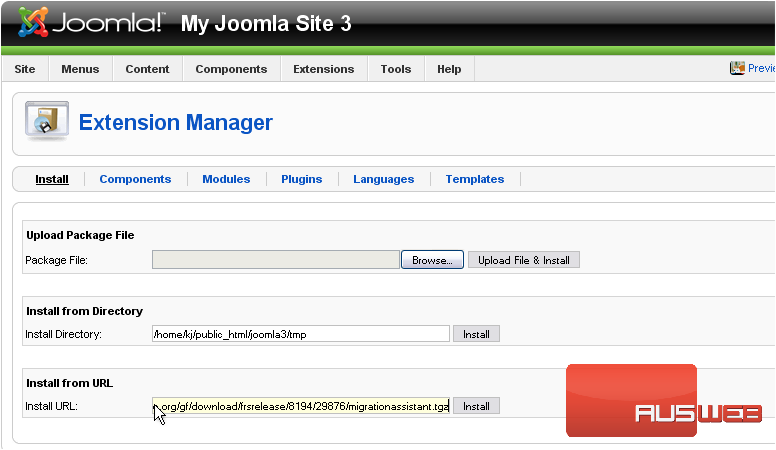 7) Click Install
8) Now, go to Components…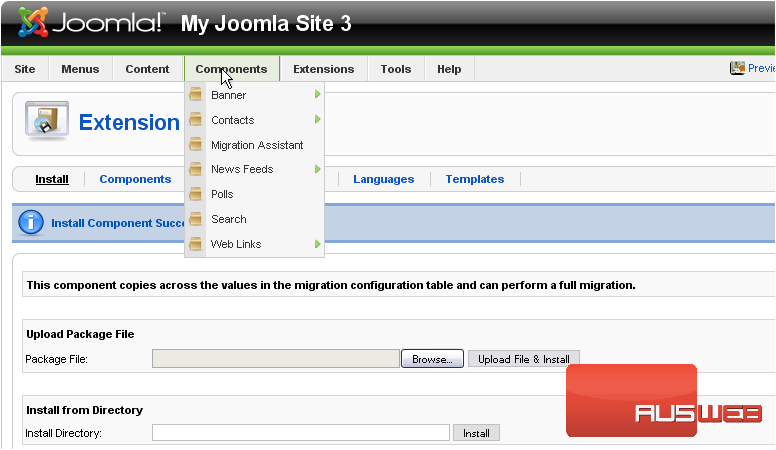 9) …and then Migration Assistant
Again, do not proceed with the migration if you have anything on this Joomla site you wish to keep
10) Browse to and select the migration file we created earlier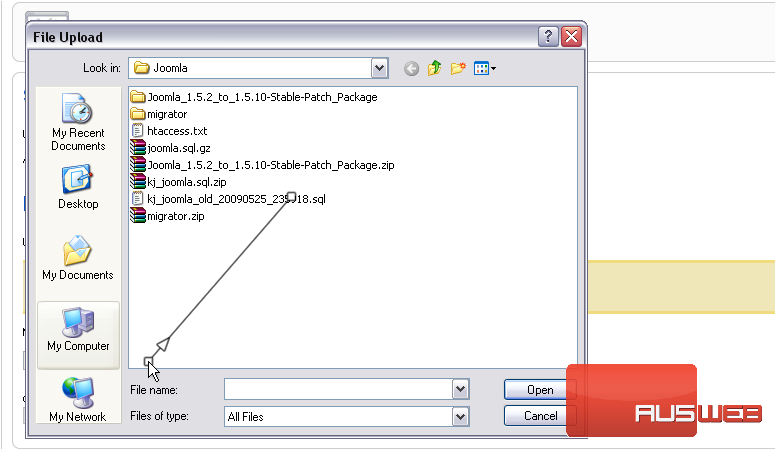 11) Alternatively, you could upload the file to your Joomla 1.5 directory and then tick this checkbox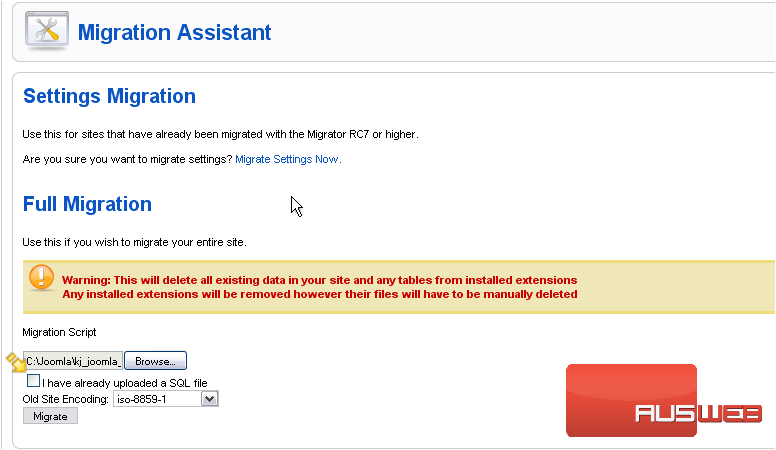 12) Click Migrate
13) Next, migrate your configuration settings by clicking this link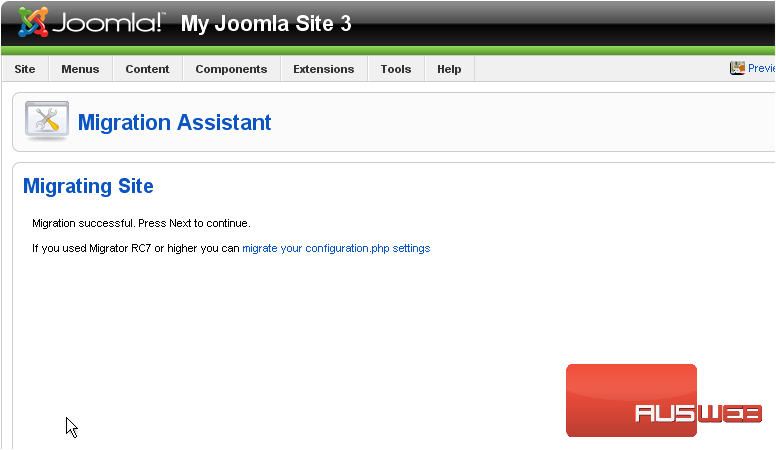 14) Return to the front page of the admin panel
Notice that our site's title has been changed to the title of our Joomla 1.0 site. The migration was successful!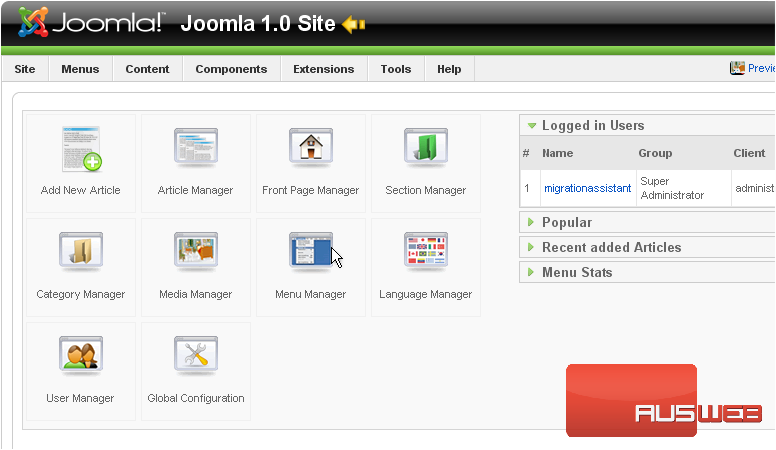 Remember to retain your Joomla 1.0 installation until you're absolutely sure the 1.5 installation is not missing anything and is working properly