Installing SMF with Fantastico
This tutorial will show you the steps for installing SMF with Fantastico
All Ausweb cPanel hosting solutions include Fantastico Deluxe which is an opensource application installer. Using Fantastico makes it simple to install SMF into your hosting account, you just need to supply some basic information and with a few mouse clicks SMF is installed and you are ready to start adding to your new forum.
First you need to login to cPanel
Point your browser to http://yourdomain.com/cpanel and enter your username and password supplied in your welcome email.
Once logged into cPanel, select Fantastico Scripts from the options displayed.
To see a great example of a very nice skin please just click the thumbnail to the right to see a demo site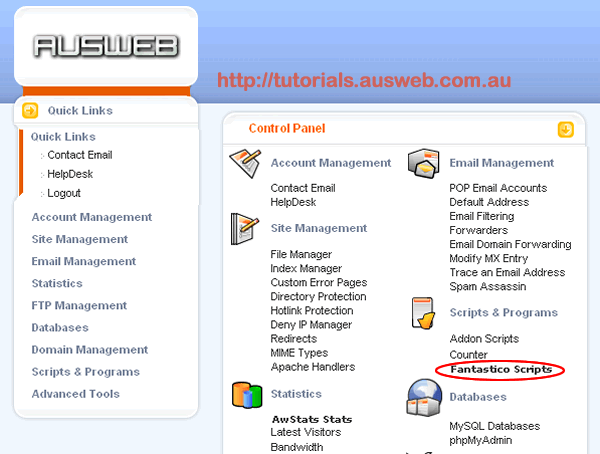 You will be taken to the page listing all Fantastico applications available for installation. Select SMF from the menu on the left, then select "New Installation".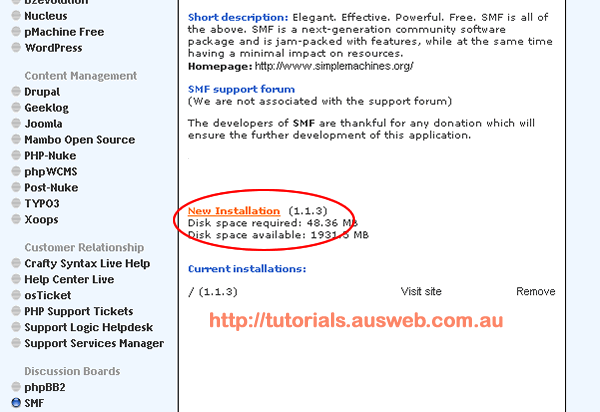 Now we need to give Fantastico the Information it will require to install SMF.
Install on domain – This will be your default domain name
Install in directory – Leave blank to install to the root directory or specify a directory you wish to install to
Administrator-username – This is the username you will use to access the admin area of your SMF Forum
Password – This is the password you will use to access the admin area of your SMF Forum
Site name – This will display on your forum
Admin name – This is the name that will display on the forum
Admin e-mail – All forum notifications will be sent to this email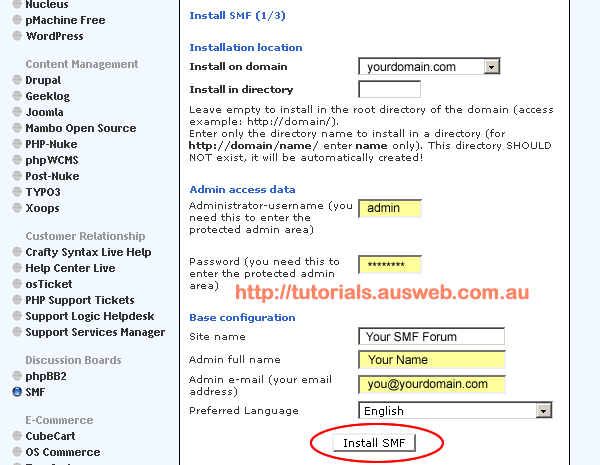 Once you have filled out all the required information, hit "Install SMF" and the installation process will be started. The next screen prints out some information about the installation, hit "Finish Installation" to complete the installation process.

The final screen will give you information about what has been configured and the URL to the admin area. It is a good idea to bookmark this for future use. You also have the option of emailing the details of the installation, including username and password, so you can save the information.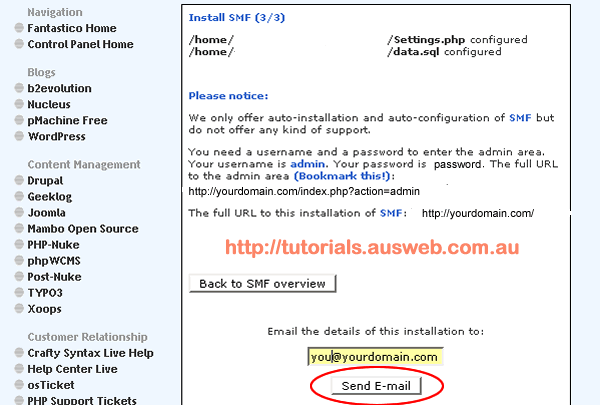 Congratulations! Your SMF forum is now installed any ready to use.
Simple Machines Forum is a widely supported and highly customizable online message forum script, perfect for building an online community with your WEB24 Hosting.