Install Drupal from Fantastico
This tutorial will show you how to install Drupal from Fantastico
1) Now let's learn how to install Drupal. Click the Drupal link located in the left sidebar.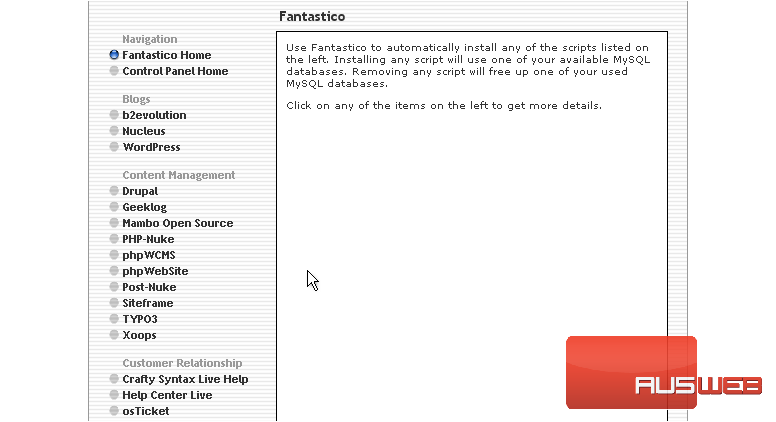 2) This is the Drupal installation screen. Drupal is an advanced portal with collaborative book, search engine friendly URLs, online help, roles, full content search, site watching, threaded comments, version control, etc. Click the New Installation link.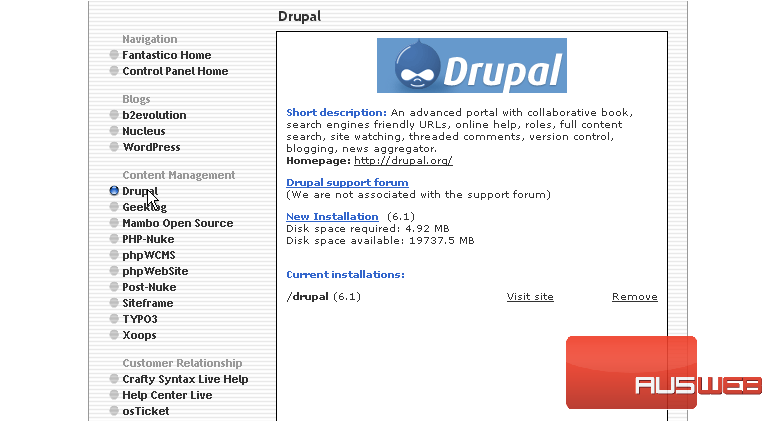 3) Enter the name of the directory you want to install in or leave this field blank for installation in the root directory.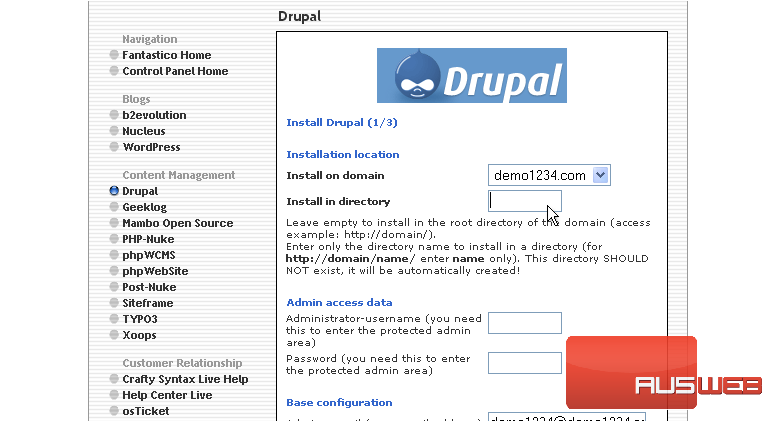 4) Enter an admin username and password in the following boxes.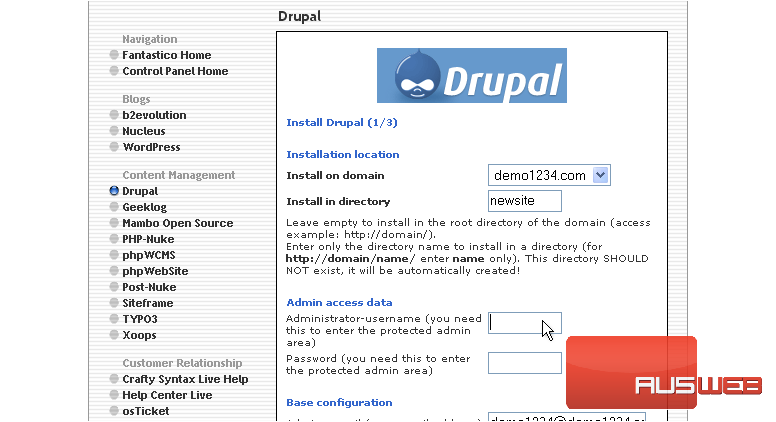 5) Enter an admin email address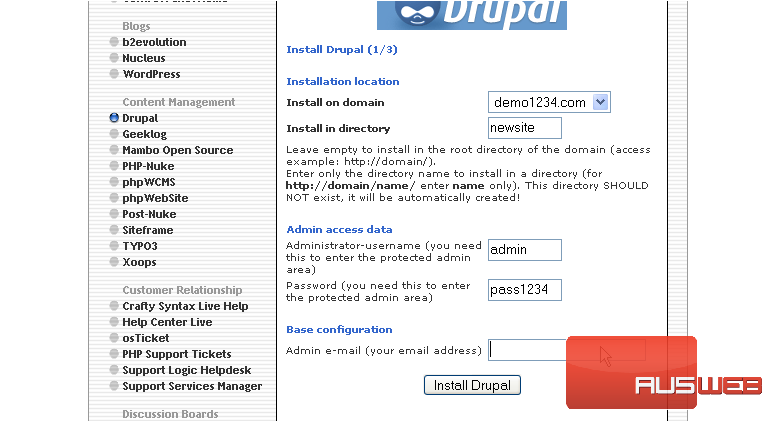 6) When ready, click here to install
7) Click here to finish the installation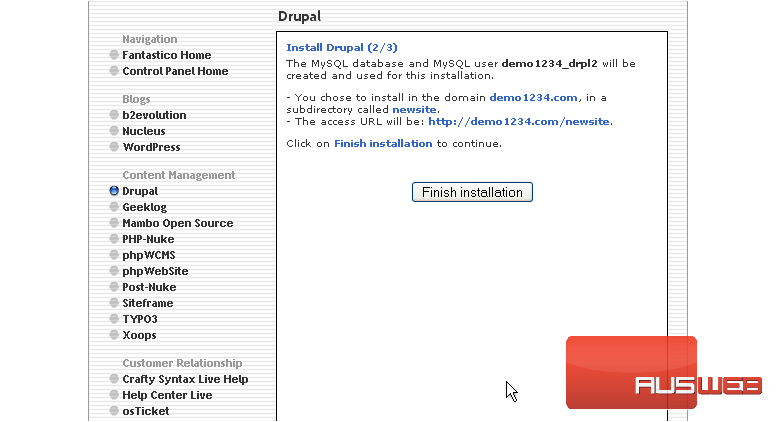 That's it! Drupal has been successfully installed in your account, and is ready for you to start configuring it
8) Click here to login to your new installation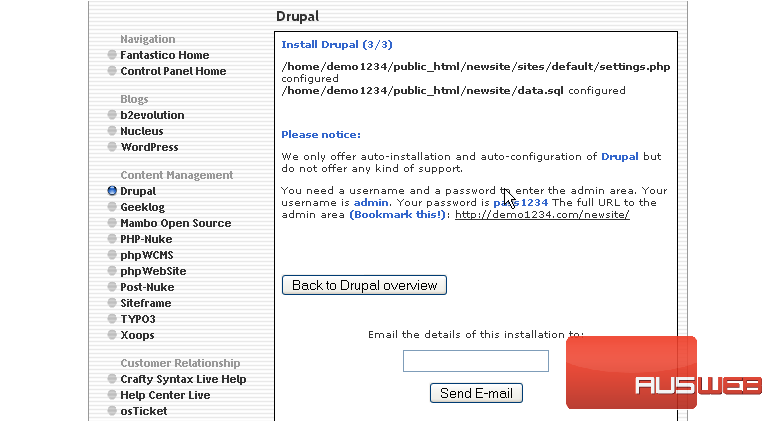 9) Login using the admin username and password you assigned during installation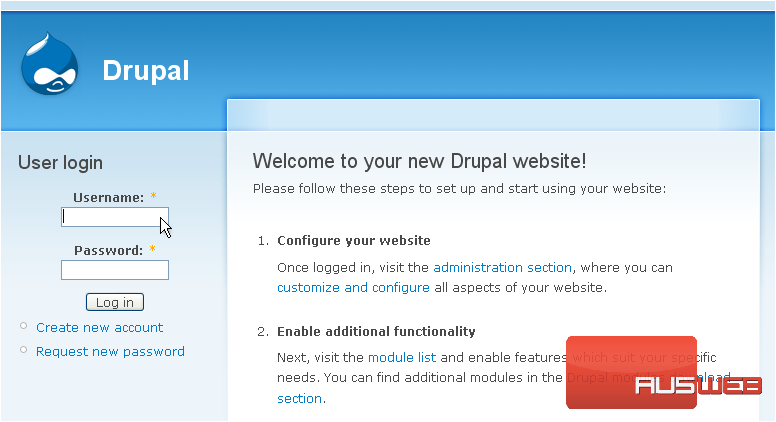 Your new installation is now listed here on the script's home page. From here you can visit the site by clicking here… or remove the script from your account by clicking here
This is the end of the tutorial. You now know how to install Drupal to your account from within Fantastico