Identify Disk Space Usage on a Windows Server
To find which files/folders are consuming the most space on your Windows server, you can use a disk usage analyser tool such as WinDirStat.
It represents the disk usage in a graphical manner which is easy to understand. It is an open source project and can be downloaded using the below link: http://prdownloads.sourceforge.net/windirstat/
Note: WinDirStat is a third party software, use it at your own risk.
Process
Download the latest version of WinDirStat from the above link.
Launch WinDirStat and select the drives you want to check and click OK. Allow the program to scan the selected drives. This could take several minutes.
Once completed, WinDirStat will display the current disk usage in each drive. Click on the + sign next to the drive to see the disk usage sorted by directories.
Continue expanding the directories using the + sign to check the size of sub-directories.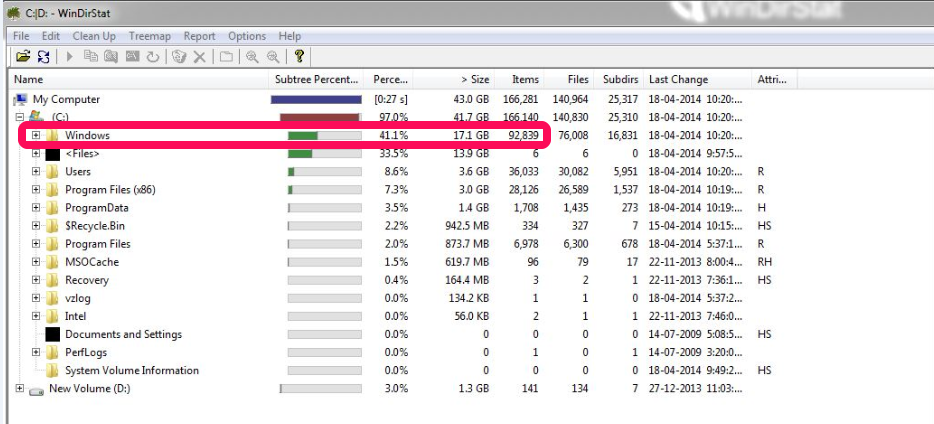 You can get detailed information about WinDirStat from the following URL: http://windirstat.info/index.html
You can also purchase Windows VPS hosting or Windows Cloud web hosting from the experts at Web24.