Export your Joomla database using phpMyAdmin
This tutorial will show you how to export export your Joomla database using phpMyAdmin
This tutorial is for Joomla 1.5 installations.
Backups are an essential part of any active website. Not making regular backups can be a disaster waiting to happen
For this tutorial, we will be showing how to get to phpMyAdmin using cPanel. No control panel is required, however
1) Scroll down until you see Databases
2) Click phpMyAdmin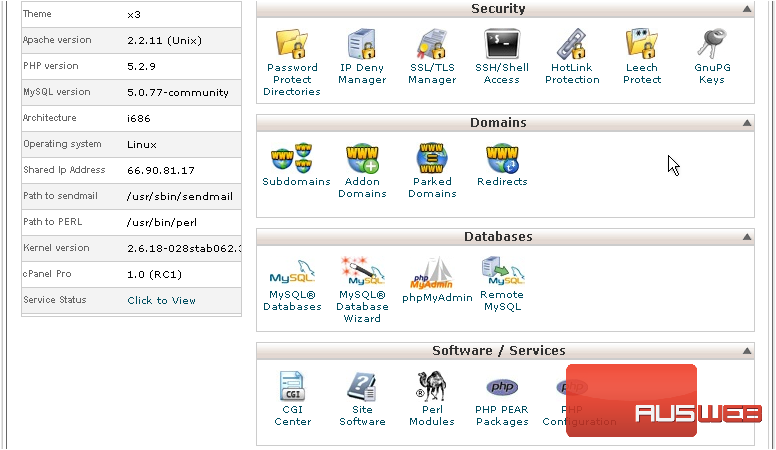 3) Click on your Joomla database at left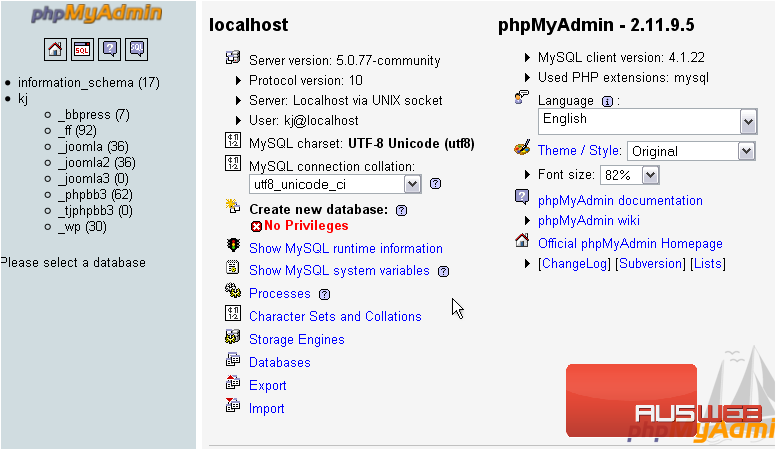 4) Click Export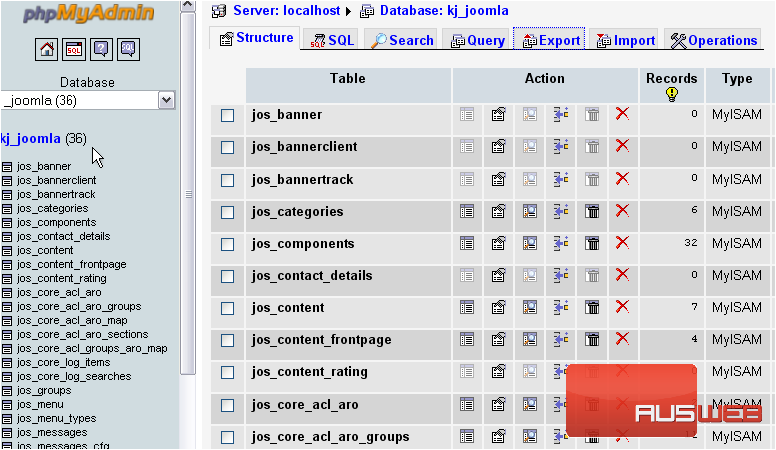 5) Verify that all tables in the database are selected by clicking Select All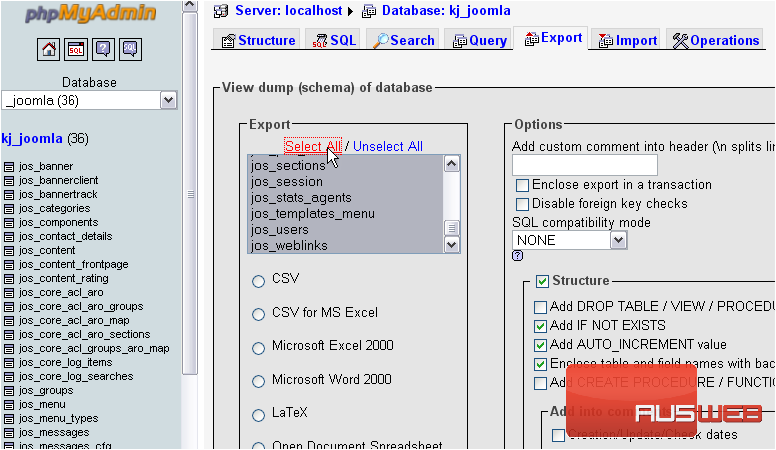 6) Scroll down to Save
7) Click the checkbox next to Save as file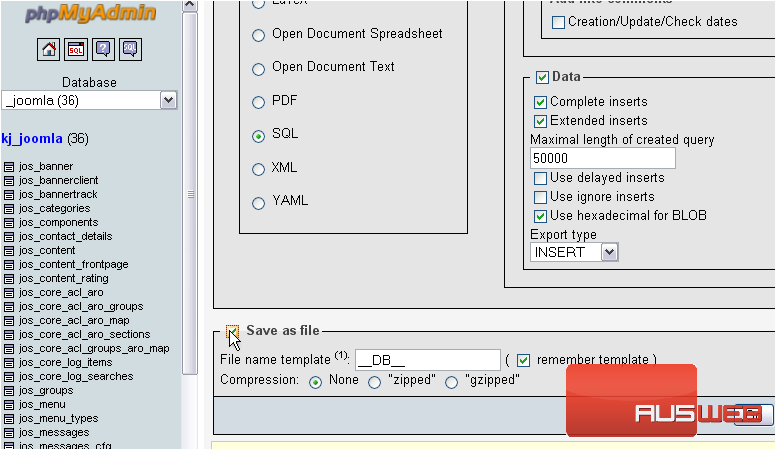 8) Optionally, choose the compression format to use to save the backup file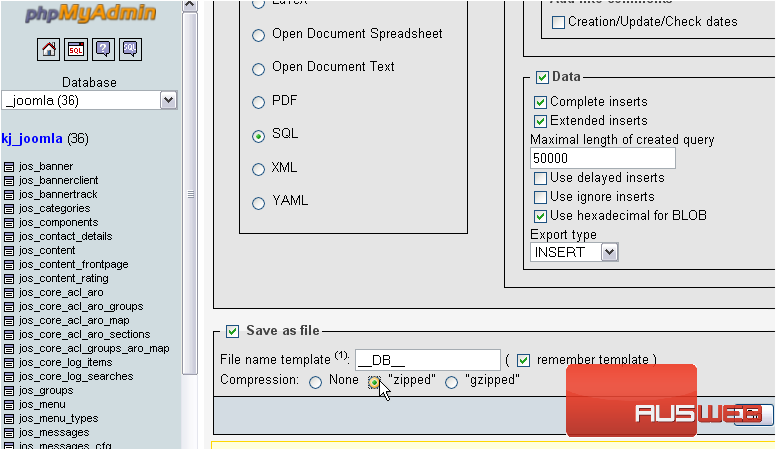 9) Click Go
10) Click OK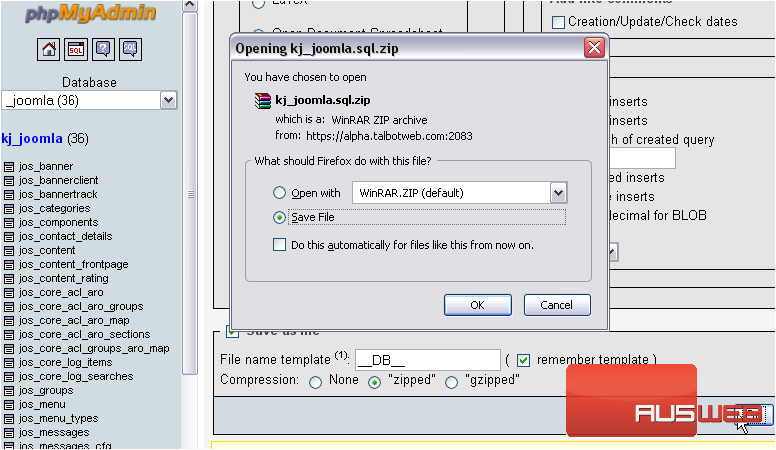 Success! You can now back up your Joomla database using phpMyAdmin whenever you want!