Creating newsletters in OpenCart
This tutorial will show you the steps for creating newsletters in OpenCart
OpenCart allows you to send out a newsletter to which your customers can choose to subscribe.
1) Go to Sales.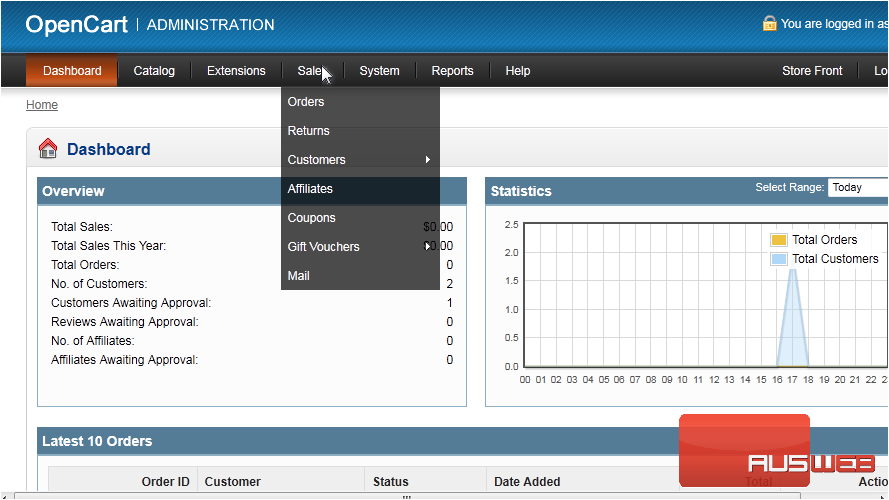 2) Click Mail.
3) Select the customer group that should receive a copy of this message.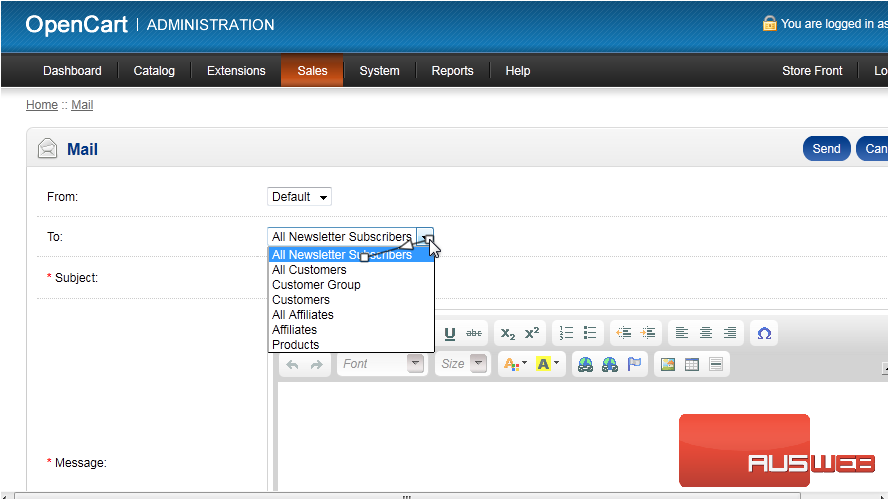 4) Type the Subject.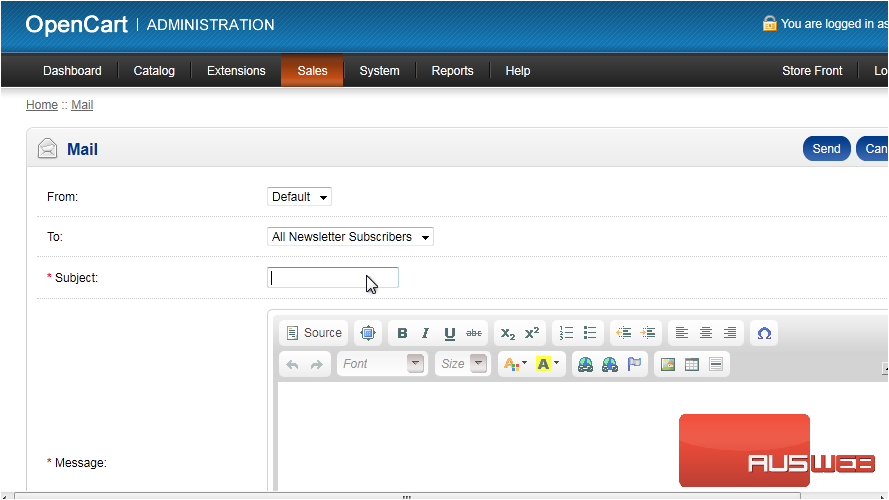 5) Type the Message here.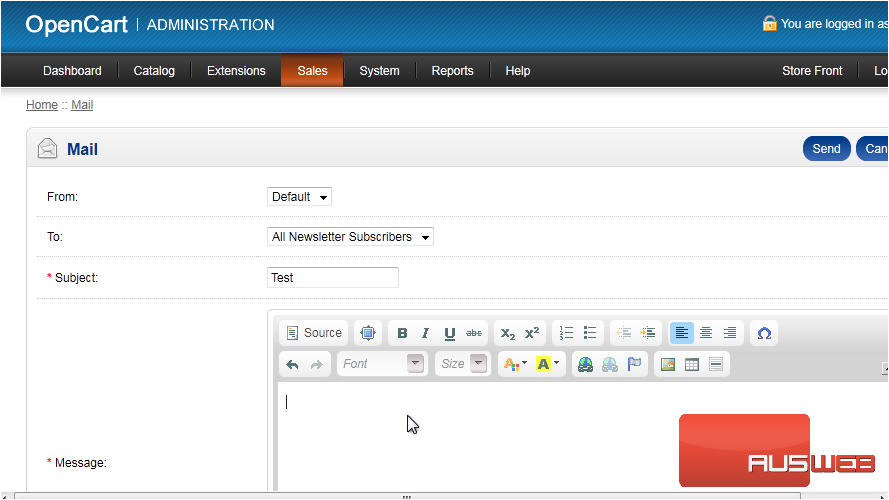 6) Click Send.
That's it! Now you know how to send newsletters in OpenCart.