What is a Control Panel in web hosting?
The control panel is an essential part of any web hosting account. You wouldn't be able to do very much without some sort of control panel — even just a basic one.
Among the most widely used web hosting control panels are cPanel (shown here), Parallels Plesk, and DirectAdmin. Some control panels only run on Linux, some are meant for Windows, and some will work with both types of operating system.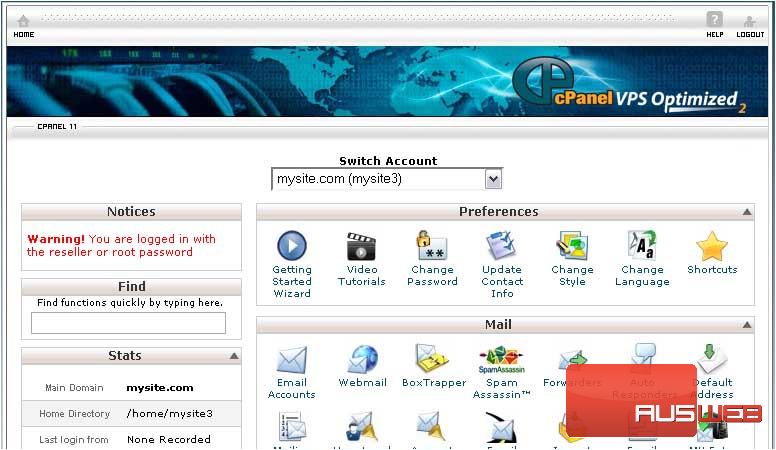 One important note: Just because your computer at home is running Windows doesn't mean you need to find a Windows hosting account. You only need a Windows account if your website requires features that only work on Windows. Otherwise, a Linux account will work just as well, and with very few differences.
Most versions of Linux are free, whereas you can't install Windows on a computer unless you pay for a license. Because of this, Windows hosting accounts generally cost a bit more.
Here is another control panel, Parallels Plesk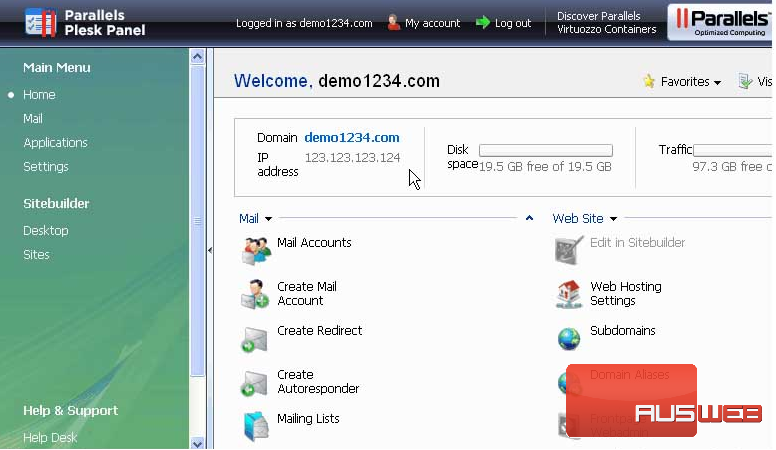 This is the end of the tutorial. You should now have a better understanding of what a control panel is