Changing nameservers for domain names
This guide describes how to change the nameservers for your domain names registered with Web24.
You'll need a domain name which has been registered or transferred to Web24.
Log into the Web24 Customer Portal
Click on All My Domains in the menu

3. Click on the Name Servers tab

4. By default you'll see the Web24 nameserver information on the screen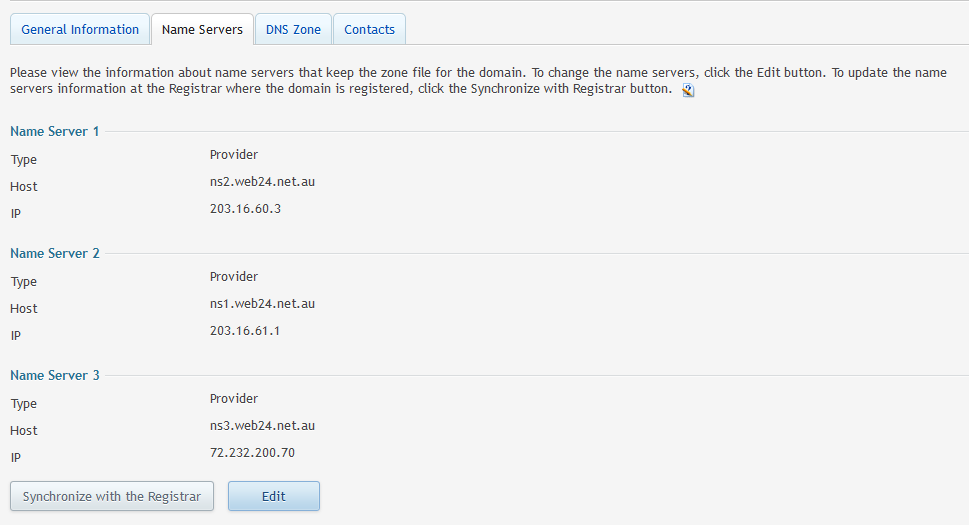 5. Click Edit to change the nameservers (to custom ones, or the Web24 provider set), then click Save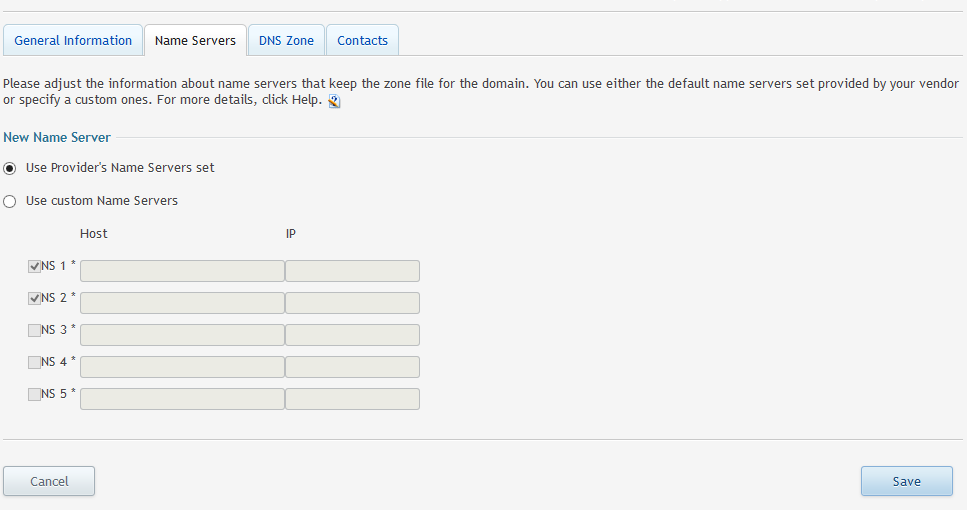 6. Click Synchronize with the Registrar to apply the updated nameservers. Please allow up to eight hours for the change to propagate.