'Catch All' Email Address in cPanel
The catch-all address is the default email address to which all emails, addressed to a non-existent or incorrectly typed email account of your domain name are routed to.
For example, if someone sends an email to [email protected] which does not exist, the catch-all option will forward this email to an email address of your choice.
Set up Catch All email address
Login to the cPanel account for the domain.
Click on Default Address icon under Mail in the cPanel home screen.

From the dropdown menu, select the domain or sub-domain you wish to set up a default address.
You have following options for emails sent to invalid email address of your domain:
o   Discard the mail with a failure message.
o   Forward mail to an email address of your choice.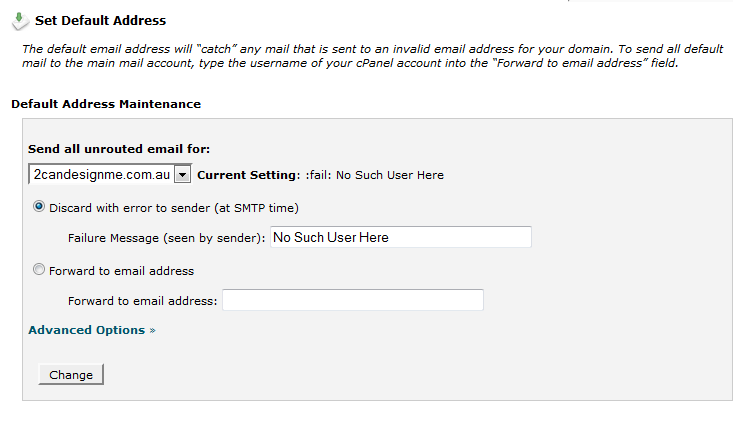 Note: If you enable catch-all email address, this increases possibility of receiving of SPAM emails.