Backup your OpenCart Database
This tutorial will show you backup your OpenCart Database
1) Go to System.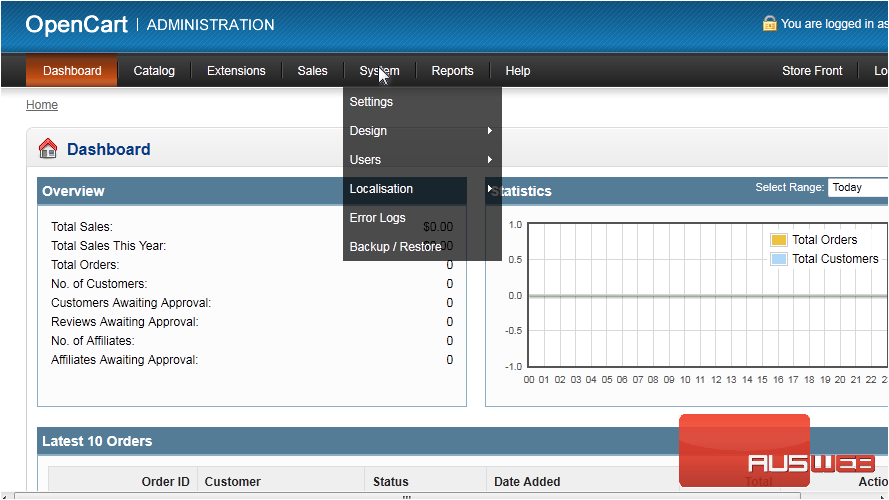 2) Click Backup / Restore.
3) Select the boxes next to each item you want to save and click Backup.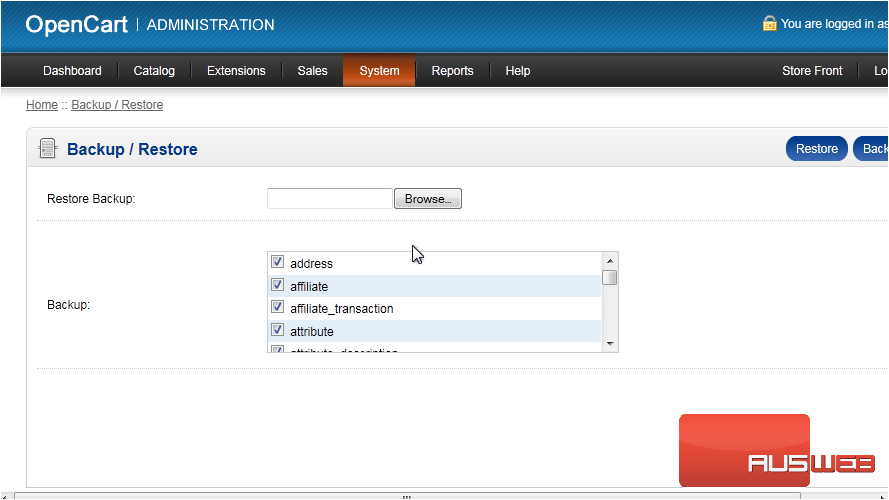 4) Choose to save the file and click OK.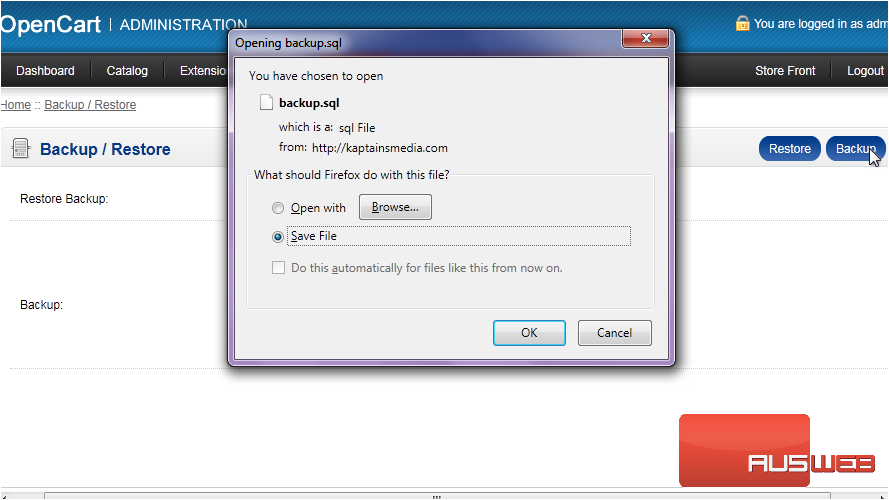 Now let's see how to restore a backup file.
5) Click Browse.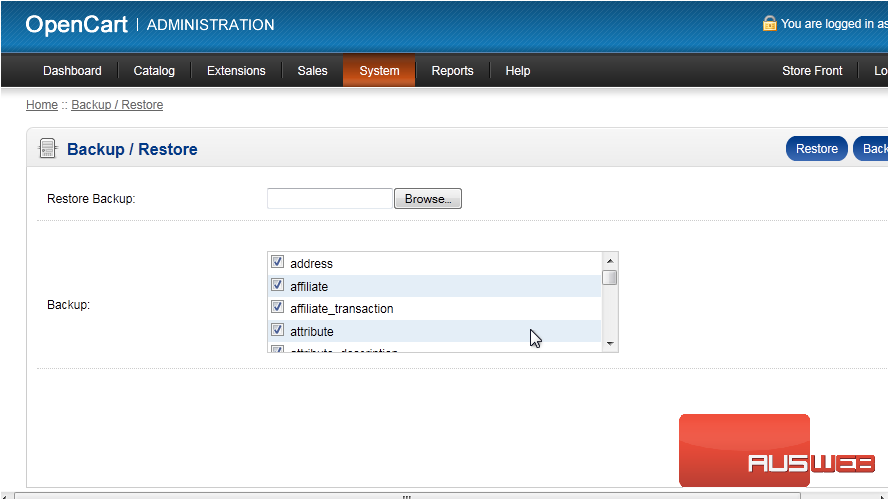 6) Select your backup file and click Open.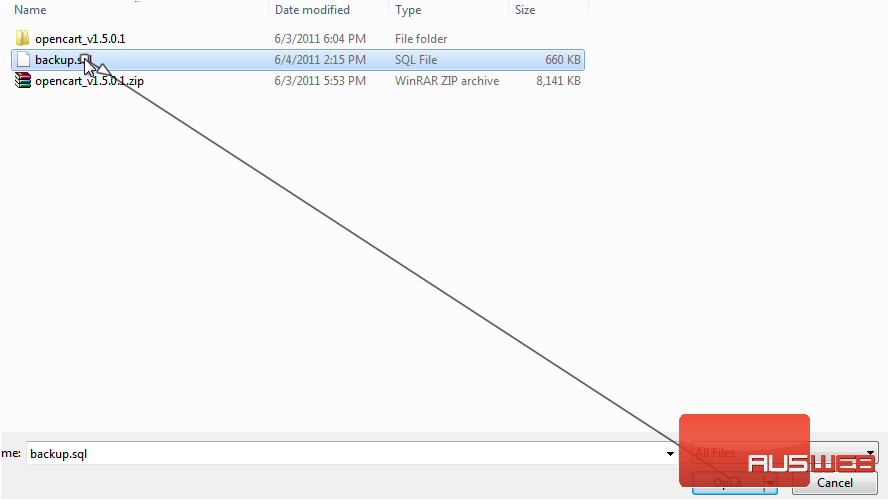 7) Click Restore.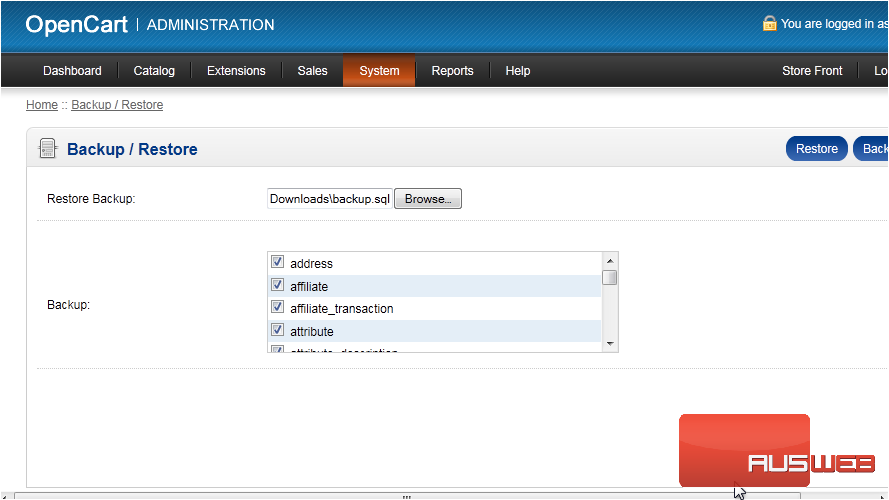 That's it! Now you know how to backup and restore OpenCart.