We are in the process of updating all our shared hosting server to the newest Fantastico 3 version, which will give you the ability to install 500 opensource software apps with the click of a button.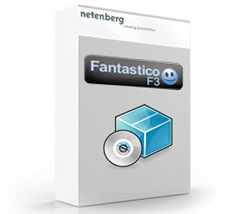 Instant Updates
Fantastico F3 makes it possible to upgrade as soon as a script update is provided by the script developer. You no longer have to wait for updates from Netenberg.
Installation Flexibility
Install scripts in parked or add on domains or as deep inside your web root directory as you wish. Fantastico even supports split installs where certain data directories are stored in a different location than the main script (for example outside of the domain's web root directory) if the script being installed also supports that.
See all the scripts Fantastico can install