Joomla upgrade 2.5.8 now available
Joomla 2.5.8 has been released.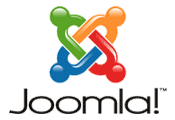 Notable in this build is the inclusion of a security patch for a clickjacking vulnerability affecting versions 2.5.7 and earlier versions of 2.5.
6 items from the bug tracker were also addressed.
Learn more about this Joomla upgrade
Full details can be found in the official 2.5.8 release announcement at joomla.org
Since this release improves security, we recommend that all users perform an Joomla upgrade immediately.
A Joomla upgrade can be performed directly in the Joomla administrative backend.