Joomla 3 Released [VIDEO]
Joomla 3 was announced today with a slew of impressive new features.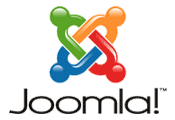 Take a look at the video below to get a glimpse of the stylish new UI and beautifully easy-to-use interface.
We can say that we've been happy with the release, having tested it ourselves.
"The Joomla! Project is pleased to announce the availability of Joomla! CMS 3 Beta1. Community members are asked to download and install the package in order to provide quality assurance for Joomla 3.0 scheduled for release on September 27, 2012.  " via Joomla.org