Joomla 2.5.17 Stable has been released
This is a maintenance release, most notably addressing issues with multilingual registration emails, Google reCaptcha API changes and update errors some faced related to Joomla 2.5.14.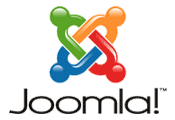 The Joomla Project is pleased to announce the immediate availability of Joomla 2.5.17.
Joomla 2.5.17 is a maintenance release. Most notably this release fixes errors that have been reported including:
Registration emails in multilingual websites
The 2.5.14 to 2.5.16 update errors
Recaptcha function updated after Google's API update causing broken captcha
The update process is very simple, and complete instructions are available here. Note that there are now easier and better ways of updating than copying the files with FTP.