A guide to cloud web servers and VPS hosting in Australia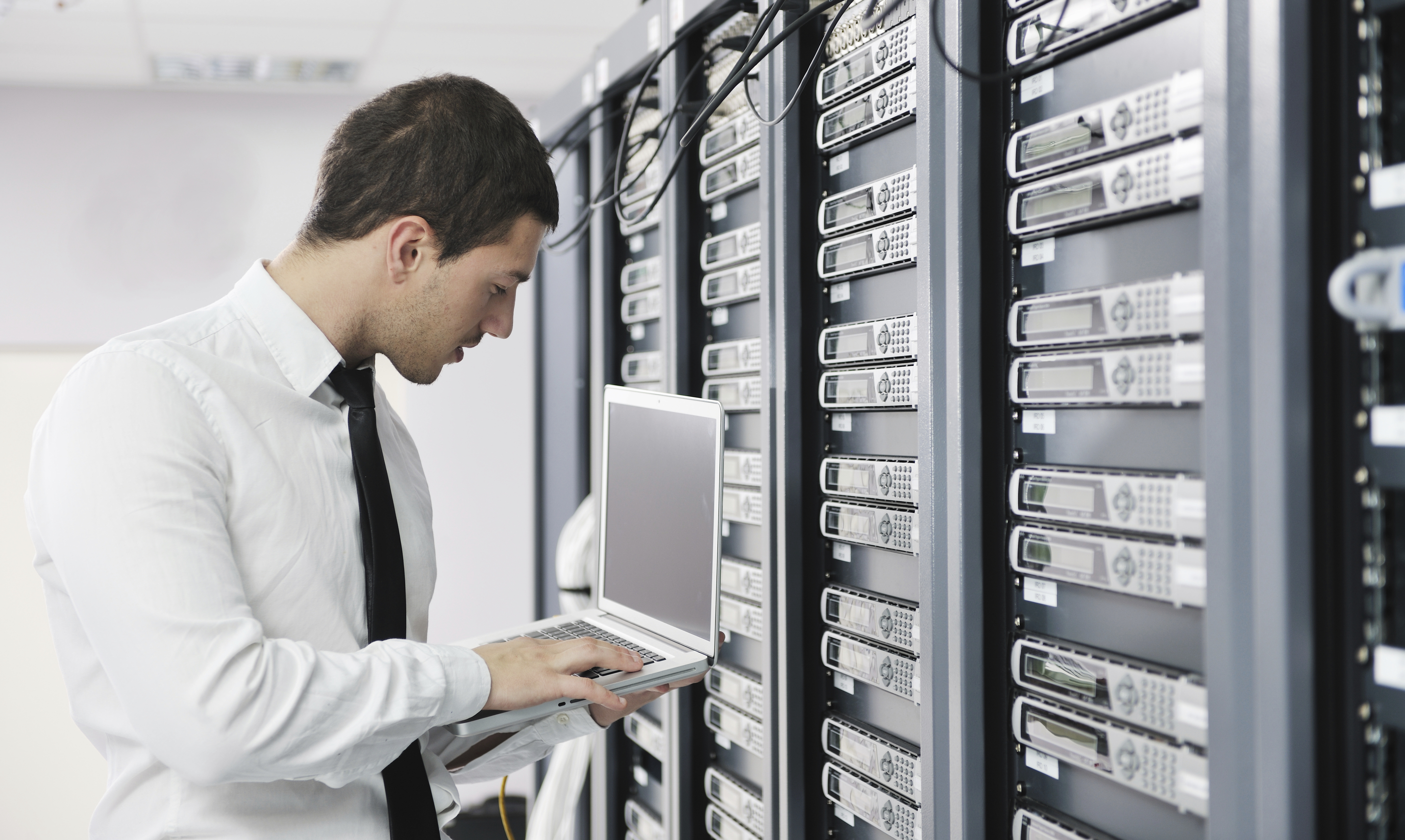 CLOUD computing and virtual servers are today's biz-tech buzzwords.
Companies are increasingly moving their infrastructure to the cloud. This makes it a lot easier to manage their systems, or create hosting servers on demand as the business expands.
When a small or medium business wants to experiment with a new technology, for instance, they can spin up new servers in real time, do what they have to do and then decommission them.
Cloud technology is an efficient way to increase capacity on the fly without spending on new hardware or having to face additional software licensing costs.  Your IT manager can extend your business's existing technology capabilities by creating and destroying hosting environments quickly. And if something untoward happens in one region, operations can be redirected to another.
Virtual private server (VPS) hosting has soared in popularity with small businesses. A VPS involves multiple clients sharing one host machine.
On the other hand, if your business wants the ultimate level of security, you can opt for a dedicated server instead of a cloud server.
This Q & A provides a simple explanation of how cloud web hosting,  virtual private server and dedicated server technology works in Australia, what is the cost involved in establishing the services, what are the advantages to your business, and how you can go about obtaining your very own.
What is virtual private server (VPS) hosting?
Virtual private server (VPS) hosting is one of several types of web hosting options available to you to host your website online.
A VPS, in simple terms, is a virtual machine offered to clients by a web hosting company like Web24.
What a VPS hosting environment does is effectively mimic a dedicated server within a shared hosting environment.
A VPS involves multiple clients sharing one host machine. The cost may be lower for this service due to its shared aspect, even though its performance will usually be much the same as a dedicated server.
In a shared environment, VPS clients are given a percentage of resources dictated by whatever package they buy. You can ask for more or less as your business needs change with a simple click.
Discover more information about Web24's VPS plans and features at: https://www.web24.com.au/server-solutions
What is the difference between VPS and basic shared hosting?
Basic shared web hosting involves one physical server whose resources are shared among several users. On the shared hosting platform, particular limits will usually be defined for each client with regard to database and storage space, traffic volume, email accounts and so on.
All performance resources on a shared web server are shared. The major downside of sharing a server is that the uptime/performance of your website can be affected by what other customers are doing. What happens if someone who shares with you crashes their server? You do too. That's not the case with VPS.
A VPS may be your best bet. It allows less room for expansion and back-up than a cloud system, but if you don't need scalability immediately, a VPS may be cheaper and/or more efficient than the other options.
A VPS runs its own copy of an operating system. Clients are given full access to their specific instance of the operating system, so they can install almost any software that is permitted to run on that OS.
So, in reality, the customer's VPS functions exactly like a dedicated physical server and, using the right software, it can be easily configured to meet their service needs.
What is cloud-based web hosting?
Cloud-based web hosting involves the use of virtual resources from a whole array of clustered servers.
This cluster of servers is securely located in the cloud with computing resources available to tap into as and when the need arises.
But the 'cloud' is not a physical location or hardware node that one can exactly pinpoint. The data is stored and processed over several computers in a huge 'server farm' and run over an Internet connection.
Cloud web hosting has completely changed the way businesses think about their IT service requirements today. In a digital world, we expect our websites and services to be online without interruption and to have the hallmark of security for potential customers.
What is a cloud web server?
Techopedia.com defines a cloud server as "a logical server that is built, hosted and delivered through a cloud computing platform over the Internet. Cloud servers possess and exhibit similar capabilities and functionality to a typical server but are accessed remotely from a cloud service provider."
A cloud web server is also generally referred to as a virtual server or virtual private server.
How does cloud web hosting work?
Cloud computing services cover both subscription-based and pay-per-use facilities.
You can choose to have cloud web hosting, or a virtual private server (VPS) or virtual dedicated servers, depending on your business needs.
With cloud web hosting, you get scalable web hosting to power your business. You can have a small bunch of computers doing the processing, or you could have a virtual server farm. The former can, of course, grow into the latter. That's the definition of scalable.
With cloud VPS, you get powerful and flexible on-demand VPS hosting solutions which you can scale as you grow.
Web24 are the cloud experts in Australia providing a range of cloud hosting solutions and other services to suit your business needs.
Web24 offers around-the-clock 24/7 support, business-hours phone support, and after-hours emergency phone support.
For more information, visit : https://www.web24.com.au/
What are the advantages of dedicated servers?
A dedicated server provides your business with an exclusive platform that has no need to compete with anyone else for resources. This means that your dedicated server will perform faster and more efficiently than a cloud-based option, which is not exclusive.
A cloud-based provider's resources are shared between all of its users. Unlike a dedicated web server. With this option, you are free to choose your own specifications. You can select exactly what sort of hardware you want according to the requirements of your website.
It also means that if your website hosting needs expand in the future, you will be able to upgrade your hardware to handle the growing volume of traffic.
A dedicated web server is easily customisable to tackle various technology needs and solutions as they arise.
For example, your dedicated server can be used to deploy custom virtualisation platforms and foster virtual machines and networks. This means your business has the ability to create separate virtual machines, each of which is able to run its own individual software environment. This is just one of the ways in which you can customise your dedicated hosting service to better suit your business' needs.
What is the difference between virtual private server (VPS) hosting and dedicated servers?
Compared to basic shared hosting, you have a lot more control with VPS. If you or someone on your team has experience as a systems administrator, you do not need to depend on a virtual stranger to take care of basic maintenance. And if you want to install a custom software package to run on your website, you can do it yourself as long as it is all legit.
A dedicated server goes one step further. It is reserved exclusively to a single client. If you choose a dedicated server, you effectively purchase or rent a single machine that will manage all your data.
If your business wants the ultimate level of security, you may decide to choose a dedicated server instead of a cloud VPS server. Also, if your business has particularly large or complex data sets and requirements, a dedicated server is most suitable. Your server is backed up every day to a robust data protection storage network. Backups are granular which allow providers to restore files, folders, or roll back the entire server when you need it.
Dedicated servers are ideal for businesses that attract a very high volume of traffic to their websites or need to set up their servers in a particular way.
Should you opt for a VPS or a dedicated server? Click here to learn more about which is right for your business: https://www.web24.com.au/
What are the pros and cons of cloud web hosting compared to dedicated servers?
Cloud servers involve no hardware to buy, which means no maintenance costs too. Stability and redundancy are guaranteed. You pay for what you use with cloud, but you do get the benefits of unlimited, dynamic scaling.
Negatives can be the cost of expanding disk and storage space, a lower degree of control, and possible bandwidth and performance issues – though the latter is a factor only if you go with an inferior provider.
Dedicated servers, on the other hand, provide customers with absolute control. There are no bandwidth issues and performance is at its peak. Also, disk as well as storage space are no issues whatsoever, giving you room to grow capacity on the fly.
The cons for dedicated servers are the fact that your business is paying more for full control and server power. There are invariable configuration issues and maintenance costs. Plus any possible hardware failures can extend your costs.
But each technology has different pricing options and the particular factors of your business need to be taken into account before you make the decision about which platform to embrace.
Get in touch with Web24 and obtain the right advice for your business: https://www.web24.com.au/contact-us/
Is the price of virtual private server (VPS) hosting less than dedicated servers?
Virtual private servers (VPS) are priced much lower than physical servers. The lower cost is useful for a emerging small or medium business to budget expenses as they grow their operation.
Performance wise, a dedicated physical server may be faster. But the effectiveness of a VPS will actually depend on the workload of the other computers running on the same cluster.
What kind of virtual private server (VPS) hosting options are available in Australia?
There are several web hosting companies operating in Australia. Amazon AWS, Google Cloud Platform and Microsoft Azure are the big players but there are several locally-grown companies in the cloud space like Web24, which offer you a range of solid options.
Web24 provides state-of-the-art packages at incredibly cheap prices. It is a premier cloud service that delivers a tailored solution for individuals and businesses with specific needs.
Their VPS hosting solutions to choose from include:
Linux: Lightweight, easy-to-use, scalable, powerful and lost-cost hosting solutions easily provided on the best-in-class Linux distribution of your choice.
Windows Server:  With world-class, enterprise grade security and a complete hosting solution with a familiar interface, it's clear to see why Web24 is Australia's largest cloud hosting provider for Windows.
Plesk Panel: For complete hosting management for website, database and email from small businesses through to enterprise hosting providers, with the versatility of both Linux and Windows, Plesk is the obvious choice.
cPanel and WHM:  A fully automated hosting management system, enabling you significant power, control and simplicity when hosting, but with a wide range of plugins to further empower you and your hosting of unlimited domains!
Hyper-V Virtualisation: Web24 hosting is provided on Hyper-V, Microsoft's class-leading virtualisation platform, which has been effective in proving itself time and time again as being a clear pioneer in enterprise cloud hosting.
Find out more information about Web24's various VPS plans and features at: https://www.web24.com.au/server-solutions
How do you obtain an internet domain name service in Australia?
There are several companies that provide internet domain name services for customers in Australia.
Web24 makes this process really simple. You can enter your preferred domain name on their website and check if it is available.
Addresses are available on all these domains – .com, .net, .org .com.au, .net.au, .org.au, .asn.au, .id.au
What is an SSL certificate and how do you go about obtaining it in Australia?
SSL (Secure Sockets Layer) Certificate is the standard security technology that helps create an encrypted link between a web server and a browser so that all data transmitted between the two points stays private and inaccessible.
The https protocol (over port 443) allows secure connections from a web server to a browser.
Basically, after an SSL establishes a secure connection, a session key is used to encrypt all transmitted data.
As DigiCert, a US-based certificate authority, describes it: "Browser connects to a web server (website) secured with SSL (https). Browser requests that the server identify itself. Server sends a copy of its SSL Certificate, including the server's public key."
What kind of security does an SSL certificate provide and what are the options for clients?
SSL certificates ensure your website users are transmitting data to a trusted server, with high-grade 256 bit SSL encryption.
If you run a website with various products and services for sale and it does not have SSL, then it is costing you money in lost business as most internet users will not part with sensitive information on unsecured sites.
Web24 offers a range of SSL certificates to meet business needs and recommends Comodo SSL Certificates. Comodo is one of the most recognised brands in online security, offering flexible and affordable certificate options that fit a wide range of needs.
From the cost-effective Comodo Essential SSL certificate to Comodo's fully-featured EV option, there is a Comodo SSL certificate to fit every business need.
Web24 recommends the EV SGC as the premier SSL for peace of mind and confidence. As a certificate based on the secure gated cryptography technology, this provides a green bar in your browser with 100% compatibility.
This comprehensive validation and verification process, which includes domain ownership, credit checks and address checks, gives your customers the same assurance of stability and reliability offered by every major bank and financial institution.
Web24 offers around the clock 24/7 support, business hour phone support, and after-hours emergency phone support.
For more information, visit : https://www.web24.com.au/