Backing up your VMware VPS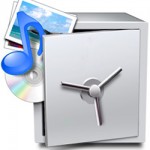 It's important to backup your website files on a regular basis and keep those files in a safe place. When you perform updates to applications or make simple changes to a site, there's always a chance something will go wrong.
As you are running your own server you'll need to ensure that both your web site data and the virtual machine are being backed up.
Local Backups via WHM
The WHM backup module will allow you to generate backups of your all hosting accounts to the /backup folder on your virtual server.
Please remember these backups are still being stored on your server and are not considered safe until copies are made to another external storage service such as Amazon S3 or downloaded directly to your own office network.
How to enable the backup configuration

In WHM go to:
Home » Backup » Backup Configuration
At a minimum we would recommend the following settings, however if your web sites receive a lot of changes and you have the available storage space you may prefer to generate daily backups as well.
Backup Status – Enabled
Backup Type – Uncompressed
Backup Weekly – Enabled (every Saturday)
Retain Backup – 1 Weekly Backup
Backup Accounts – Enabled
Backup System Files – Enabled
Databases – Per Account
Default Backup Directory /backup
Retain backups in the default backup directory – Enabled
External Backups via Amazon S3
WHM creates local backups stored within the virtual environment. This includes any backups being generated to additional SAN storage that you may have purchased.
We would strongly recommend you configure the "Additional Destinations" options within WHM backup to store your backups to an external storage solution such as Amazon S3.

To configure External Backups go to:
Home » Backup » Backup Configuration
Select Amazon S3 as the destination type
Destination Name Specify a destination name for your backup. This name will appear in your destination table.
Folder Provide the name of the folder in which you wish to store your backups. Make certain the folder is in the bucket that you specify in the Bucket text box.
Bucket Provide the name of the bucket in which you wish to store your backup. A bucket is the container in which your Amazon S3 folders and files reside. You must create your bucket in the Amazon S3 management console.
Remote Access key After you generate an access key, enter the access key ID in this text box. Your server will use the access key to authenticate with the Amazon S3 account.
Remote Password After you generate an access key, enter the secret access key in this text box.Unless you specify a new password, the server will use the existing password
Timeout
Enter the maximum amount of time in seconds that you want the server to wait for a response from the remote server before it generates errors.
Virtual Machine Backups with Veeam

The WHM backup tool provides a way of backing up client data and core cPanel configuration files only, not the entire VMware virtual container and associated operating system files.
For this we would recommend the using the Veeam Backup Recovery solution.
Essentially this service creates a daily backup of your entire VPS container which can then be used to perform a bare-metal restore if ever a virtual machine and its operating system is either corrupted or compromised.
The cost for Veeam Backup is $1.50 per gigabyte, per month.