VMWare VPS
VMWare VPS
An easy to use VPS with the stability of VMware.
Join the 5,000 businesses
that trust Web24 everyday


Why VMware VPS?
Agile Provisioning
VMware VPS systems are provisioned in hours, not weeks or months.
This accelerates productivity, efficiency, activity and responsiveness.
Don't accept lengthy deployment times from your IT department or IT provider, get your system running the same day you decide to deploy.
Easy Deployment
Web24 will deploy your VMware VPS system so it's ready to use, this includes:

install your operating system
install your control panel
setup network connection
enable remote access
setup services such as server backups

You don't need VMware knowledge or experience.
You won't waste time installing software or configuring networks.
What do you get?
VMware vSphere 6.0 Hypervisor
Intel Xeon Processors
Up to 100Mbps Network Connection
VMware vSphere Access

Power On
Power Off
Reset
Shutdown Guest (requires VMware tools)
Restart Guest (requires VMware tools)
Console Access

One Solution for Assorted Workloads
Run Windows systems alongside Linux systems on the same VMware platform!
Host a website or multiple websites.
Resell web hosting using a hosting control panel cPanel/WHM or Plesk.

Deploy your big online application idea and conquer the Software as a Service (SaaS) industry.
Apply your business applications or databases to the cloud for access from anywhere!
Create a disaster recovery zone for your business critical applications.
Commercially Viable
Remove exuberant capital expenditure costs and unknown ongoing maintenance costs.
Move to a simple and consistent monthly billing model without ongoing maintenance costs.
Buy resources to meet your current needs and scale up as you grow!
Resource Upgrade Options
Resource
Monthly Fee
Additional IP Addresses
(Max 5 per VPS)
$3.50 + GST
1 CPU Cores
$20.00 + GST
1GB RAM
$20.00 + GST
25GB Storage
$10.00 + GST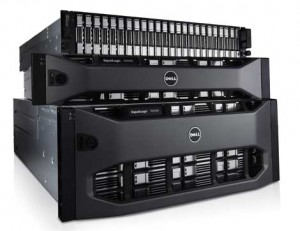 24×7 Support
Around the clock ticket support, business hour phone support, and after hours emergency phone support.

Australian Data Centres
Located in Melbourne's south east suburbs. Multi ISO Certified (ISO27001 / ISO9001 / ISO14001).

Upgradeable Resources
Scalable, upgradeable and flexible… scale up as you grow.