Service Monitoring & Alerting Service

Server Monitoring & Alerting Service
Be notified when your Server is unavailable!
Be notified when your Server's resources are hitting their thresholds!
Be notified when your Server's core services stop running!
Reduce your applications 'mean time to recovery'
and own your service interruptions quickly and confidently.
Continuous monitoring of your Server(s)
Proactive Alerts sent to your nominated email address
Multiple monitoring levels available
Availability monitoring
Resource monitoring
Process & port monitoring

Monthly Price Per Server
inc GST
SSH Port Check
Linux only
RDP Port Check
Windows only
Memory & Swap Usage
[Percentage/%]
Storage Usage
Free Space, Free inodes (Linux only)
Web Server Process & Port
HTTPD or IIS, 80, 443
MySQL Process & Port
mysqld, 3306
Email Ports
POP(S), IMAP(S), SMTP(S)
cPanel/WHM Ports
2082, 2083, 2086, 2087









LEVEL 3
Plesk OR cPanel/WHM













Add Server Monitoring to your New Server at Checkout
OR CALL 1300 493 224 for existing servers
Technical Deployment of Monitored Items
Level 1 - Availability

Level 2 - System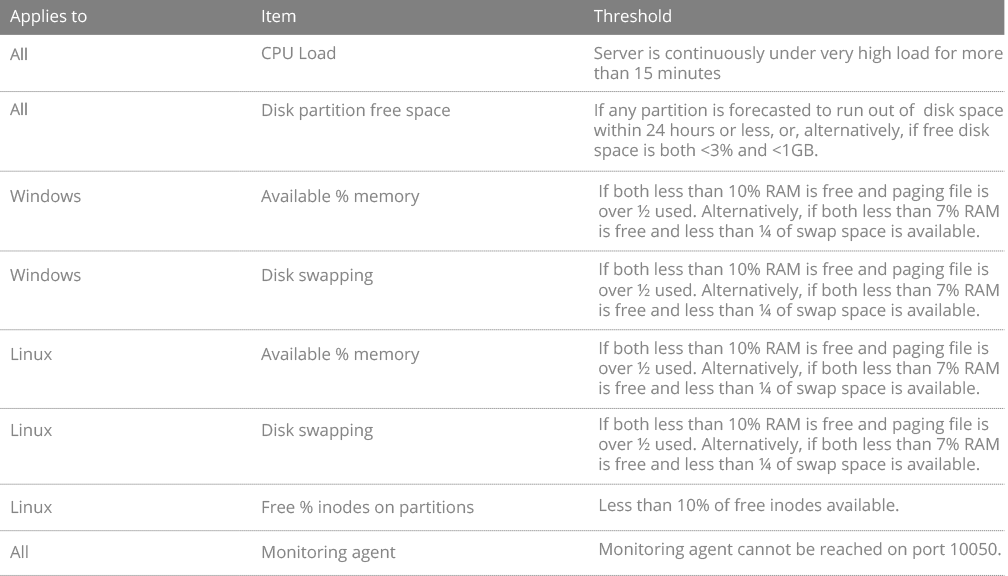 Level 3 - Plesk OR cPanel/WHM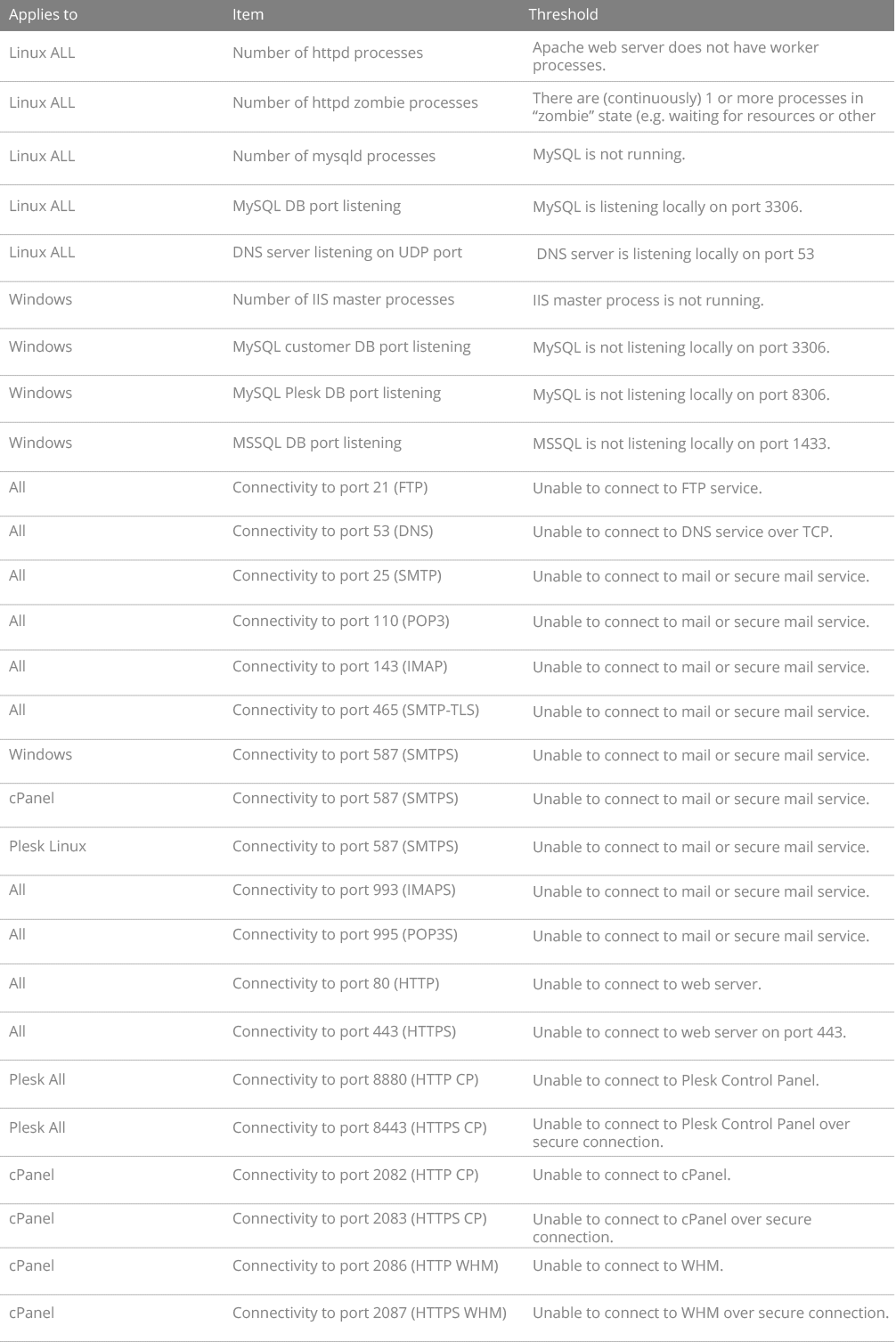 Terms & Conditions
1. Customisations to the monitoring levels is not available.
2. Customers are responsible for ensuring they can receive monitoring notifications to their nominated account at all times.
3. Alerts that are generated are sent to the customer or subscriber only.
4. Remedy of alerts is the responsibility of the customer or subscriber, however Web24 support team is available for assistance via the standard support facilities – 24-hour ticket support, 24-hour phone support.
5. For monitoring levels 2 & 3 a monitoring agent must be installed on the customer or subscriber's server, with suitable firewall rules in order for monitoring service to function correctly.
6. Monitoring is configured per individual server, such as a VPS system or Dedicated Server. If a customer requires monitoring for multiple VMs, for example where a Dedicated Server has several VMs installed, a separate Server Monitoring & Alerting service needs to be purchased for each one.
7. Only one (1) IP address will be monitored per Server Monitoring & Alerting service.